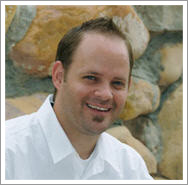 "This addiction is no respecter of persons," Ryan said, adding that those dealing with pornography addiction and masturbation addiction come from every walk of life.
LAS VEGAS, NEVADA (PRWEB) January 05, 2012
It's no secret that pornography is big business. In fact, it brings in more money than Microsoft, Google, Amazon and eBay combined. So it should be no surprise that the negative aspects of this industry are also making their presence felt.
Pornography addiction and its attendant masturbation addiction have attracted a lot of attention recently. The wide availability of pornographic material available on the Internet has brought this issue home, literally, to millions of people worldwide.
Increased access to pornography also has brought a heightened awareness of its negative aspects. In spite of this, however, pornography addiction has not officially been recognized as a disorder in the authoritative Diagnostic and Statistical Manual of Mental Disorders (DSM), published by the American Psychiatric Association, although masturbation addiction is implicitly included under hyper-sexuality. This has left a serious gap in treatment options available to its sufferers.
The good news is that we can now add Ryan Wydner and his website -- overcomepornography.com-- to the ranks of those fighting to heal people suffering from pornography addiction and masturbation addiction. From his Las Vegas-based practice, Ryan has been helping patients on an individual basis for years. In fact, his reputation has grown so large that some patients spend thousands of dollars to fly across the country just to consult with him. Because Ryan's methods have a proven successful track record, including hundreds of patients in the Las Vegas area alone, his client base has grown exponentially.
Through his practice, Ryan has helped hundreds of people learn how to stop masturbating.
"When I met Ryan, my heart was heavy and my conscience seared by years of shame and guilt about what I considered must be a character flaw, a profound sense that something at my very core was damaged or wrong," said Lincoln, one of the patients helped by Ryan's practice. "Ryan helped me see through this and come to an understanding that there wasn't something terribly wrong with me. I had a problem and he was there to help me fix it."
Sadly, demand for Ryan's services has become too high for him to personally meet with every potential patient for a face-to-face interaction. His waiting list now stretches for months for his $100 expert sessions.
Fortunately, Ryan is now making his expertise and experience available via the same medium that has helped precipitate these problems in the first place: The Internet.
Overcomepornography.com offers a proven methodological approach to treating sufferers of pornography addiction and masturbation addiction.
The popular view is that this is purely a male problem, but Ryan contends this is not the case.
"This addiction is no respecter of persons," Ryan said, adding that those dealing with pornography addiction and masturbation addiction come from every walk of life. In fact, 28 percent of visitors to pornography websites are women, according to familysafemedia.com.
"Brain studies have shown that…it's harder to quit porn than crystal meth or crack," Ryan said.
Until now, standard treatments have been woefully inadequate, according to Ryan. Despite good intentions, the theoretical framework for dealing with these issues has been grounded in a symptoms-based approach, rather than dealing with the root of the problem.
Overcomepornography.com overturns the traditional treatment orthodoxy and opens the field up to a holistic approach to these addictions. The website offers a wealth of resources for people dealing with masturbation addiction and pornography addiction.
Ryan's system -- an online video-based course composed of 23 modules -- is available for purchase and immediate use on his website. Each module is the equivalent of one session with Ryan. In addition to the video course, Ryan also is including his "8 Simple Tips for Overcoming Pornography Addiction for Yourself or Someone You Love" at no additional charge.
Ryan said he hopes sufferers of pornography addiction and masturbation addiction will finally find effective treatment for this serious problem.
For more information about how to break the chains of these addictions for yourself or a loved one, visit http://www.overcomepornography.com to watch a free video.
###