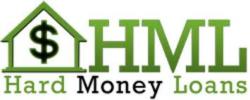 Lower Interest Rates - Easy To Qualify Hard money loans!
Beverly Hills, CA (PRWEB) January 07, 2012
Life just got a lot rosier for homeowners around the nation. One of Beverly Hills' top Hard Money Loans teams is pleased to announce that the company is lowering its interest rates to homeowners. In addition, the company has reviewed its loan qualification program and made modifications that now make it even easier to qualify for a HardMoneyLoan.org loan.
The company is motivated to try and help struggling homeowners from losing their homes. "The poor economy has hit many homeowners hard and people across the nation are fighting to keep their homes," says Hard money lenders group. "We are just trying to do our part to help revive the economy and get America back on track."
The lower interest rates will reduce the cost of lending to homeowners. In addition, HardMoneyLoans.org has increased its loan to value ration, thereby making it easier to qualify for a loan. This is welcome news to many homeowners who are struggling to find a bank to lend to them. All homeowners are encouraged to contact HardMoneyLoans.org for more information about the company's new lending qualifications, regardless of credit history or income.
About HardMoneyLoans.org:
HardMoneyLoans.org is a group of private Beverly Hills, California investors who serve as an online source of hard money lending information to thousands of real estate investors and homeowners across the nation.
To learn more about HardMoneyLoans.org, become a hard money lender, or apply online for a loan, please visit them on the internet at http://www.hardmoneyloans.org.
###