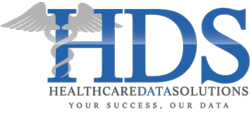 Irvine, CA (PRWEB) January 09, 2012
Healthcare Data Solutions (HDS), the most accurate and trusted provider of healthcare databases and healthcare industry business intelligence services, has announced today that they will be exhibiting at the Alliance for Continuing Medical Education (ACME) industry trade show. HDS will have a booth at ACME's 37th Annual Conference on January 21-24 at Grande Lakes Orlando – The Ritz-Carlton and JW Marriott, Orlando, Florida.
"Improving Professional Competence, Provider Performance, and Patient Care" is the theme for this year's conference. It is essential that both healthcare providers and professionals enhance their skills and performance with improved patient care as the main priority in order to move in a more positive direction with the ongoing changes within the industry. The upcoming conference will address those needs and provide tools and information on many other topics.
Healthcare Data Solutions will be showcasing EmailPRO – a full, end-to-end, email service for healthcare providers and professionals, and PhysicianPRO® – a 100% accurate, BPA-audited, comprehensive database of Doctors and Physicians at their place(s) of business that is ideal for sales, marketing and compliance reporting. For more information on these or other HDS products, please visit their website.
To make an appointment with HDS at the ACME trade show or for any questions, please contact them directly at 949-614-0080.
About Healthcare Data Solutions
Healthcare Data Solutions is a leading healthcare information services company focused on building and distributing Physician, Pharmacy, Dentist, Nurse, Veterinarian and Hospital databases. HDS provides healthcare data, physician validation programs, data processing, Web services and new customer acquisition programs for leading healthcare firms. With over 2 million healthcare provider profiles and 1 million healthcare provider emails, HDS is the fastest growing healthcare data services company in the United States. For more information, visit HealthcareDataSolutions.com.
###