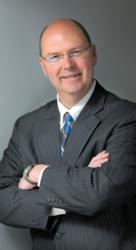 All signs point toward two prominent issues as we enter 2012 in the field of drunk driving cases...
Greenville, South Carolina (PRWEB) January 08, 2012
All signs point toward two prominent issues as we enter 2012 in the field of drunk driving cases, says Steve Sumner, DUI defense attorney in Greenville, South Carolina:
1. "The drive to .05" (pressure on legislators to reduce the drunk driving breath alcohol limit from .08 to .05):
During the late 1990's, MADD, the National Safety Council and the automotive safety lobbying group Public Citizen lobbied heavily for a federally mandated reduction of the legal limit in drunk driving cases from .10 to .08. The National Highway Traffic Safety Administration (NHTSA) consistently urged federal lawmakers to condition federal highway funding to the states to lower DUI readings. In 2000 Congress agreed and threatened to withhold federal highway funds from any state that did not lower their legal limit in drunk driving cases to .08. All states eventually fell in line. Interestingly, and in spite of the decrease in breath test limits, the percentage of total traffic fatalities involving drunk drivers has remained relatively stagnant for the last 10 years according to a study conducted by the Contemporary Economic Policy Group. However, activists have already begun pushing for a .05 legal limit in various areas across the United States.
The World Health Organization has officially endorsed a worldwide limit of .05. In 2009, the Transit Administer in Quebec recommended the creation of a new DUI charge for drivers with breath test levels between .05 and .08 in the Canadian providence. The Ottawa Sun reported that 56 countries have blood alcohol test limits of .05 or less. Adopting lower blood alcohol limit levels has definitely become a trend around the world. Ireland recently began legislative debate on an amended "Road Traffic Bill", which would lower the legal limit from .08 to .05. If both Canada and Ireland were to lower their legal limit in drunk driving cases to .05, then the United States would be just one of seven countries that sets the limit at .08.
In October of 2010 Austin, Texas Police Chief Art Acevedo advocated before the Texas State Senate for the creation of a new DUI/drunk driving type charge for drivers who registered between .05 and .07 (DWAI-Driving While Ability Impaired). While a specific penalty was proposed for this new offense, it is generally accepted that a driver who had about three beers in a span of two hours would be above the limit.
Expect to see more pressure from MADD, and other similar groups at the national level, attempting to tie federal highway money for the states to a new lower limit of .05 as this strategy was successful in achieving the .08 limit nationwide about 10 years ago.
2. The Push for In-Car Breathalyzers as Standard Equipment on New Vehicles.
MADD is marking its 30th anniversary by pushing for the development and implementation of alcohol sensing technology in all new vehicles. MADD refers to this technology as "driver alcohol detection systems." MADD is furiously lobbying Congress to pass an amendment to the Motor Vehicle Safety Act to provide the estimated 60 million dollars needed over five years to develop and improve sensor technology. It is envisioned that cars would not start if the driver has a blood alcohol level at .08 or higher. Alcohol sensing technology will take years to develop according to Adrian Lund, president of the Insurance Institute for Highway Safety. Lund predicts stiff opposition to using it in all cars.
There are four categories of emerging technology being actively investigated: Advanced breath testing, tissue spectroscopy, transdermal technology and ocular measurement technology.
Advanced breath testing technology:
One company has developed a prototype hand-held breath test unit, about the size of a cigarette package, using solid-state instead of fuel cell technology to measure breath alcohol. The breath test unit is integrated into the remote key system that unlocks the car. To start the car, the driver presses a button on the breath test unit and blows into it. If the driver's BAC is lower than the pre-set level, the unit automatically sends a signal that unlocks the car's ignition and the driver can start the car. If the driver's BAC is above the allowable level, the car will not start.
Tissue spectroscopy:
Tissue spectroscopy uses infrared light to measure alcohol levels in the tissue just beneath the skin. While this technology has not yet been developed for use by drivers, in tow methods currently being studied, a person places a forearm or a finger on a sensor pad. The sensors are sufficiently accurate, so that they can detect both a person' s identity and the levels of certain chemicals in the body, such as alcohol. This method of testing is both quicker and easier than breath testing, as it requires a person only to touch a sensor. If very small devices could be developed, they could be placed in the steering wheel where they could monitor driver alcohol continually and unobtrusively.
Transdermal technology:
If alcohol is present in the body, it can be detected in perspiration and used to estimate BAC. A device currently in use, SCRAM (Secure Continuous Alcohol Monitor), is strapped to the user's ankle. It has a wireless link to a modem that relays data to the agency that is monitoring the user. Technology currently in development can produce a device that is embedded in a vehicle's steering wheel. There are concerns with this technology as it is not as accurate as other technologies in determining BAC, and alcohol does not appear in perspiration until at least 30 minutes after drinking.
Ocular measurement technology:
Alcohol and certain other drugs may affect a person's ability to track moving objects and may cause nystagmus (a distinct jerkiness of the eye). By measuring eye movements, ocular technology can be an indicator of alcohol or other drug impairment. In-vehicle cameras can be used to record and analyze a driver's eye movements, including their percent of eye closure (PERCLOS), tunnel vision and frequent or extended glances away from the road. While this technology is passive and non-invasive, eye movement technology alone is unlikely to be sufficient in quantifying impairment but might be used in combination with other technologies.
While no specific time table has been established for the mandatory implementation of one or more of the above technologies in new vehicles, the goal would be for the latter part of this decade.
Attorney Steve Sumner is a DUI Defense Attorney in Greenville, South Carolina. He has been in private practice since 1994. From 1992 – 1994, he was a DUI prosecutor in State Court. He holds an "AV" peer review rating from Martindale-Hubbell.
###