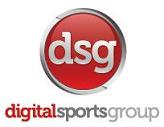 Digital Sports Group the UK's largest independent digital sports broadcaster.
(PRWEB UK) 9 January 2012
DSG is inviting any young person with a passion for sport and a talent for the written word to submit articles on any sport related subject for review by its editorial panel. The best will be published on one of DSG's prestigious websites such as football.co.uk, or cricket.co.uk. The cream of the crop will then be contacted directly with a view to being commissioned to provide the sites with regular news and feature articles.
Simon Boynton, Managing Director, DSG, said 'This is a great opportunity for any young writer to get a head start in one of the most difficult industries to break into. Each article that is selected will be published, with a by-line, on one of the most visited network of sports websites in the UK. Such opportunities to enhance a writer's cv are very rare indeed and will give the writer the critical edge when he or she tries to secure their first media role'.
The scheme is open to any person under the age of 25 either with or without any formal media training. Submissions should be sent to editorial(at)press(dot)co(dot)uk
Digital Sports Group Ltd (DSG) established in 2009 is now the largest independent sports news broadcaster of online content with over 10 million unique users. Each of its carefully tailored websites caters for the different individual needs of users.
Within each sport users can access a plethora of products and services including news, blogs, forums, tweeting through to the organising of fixtures, posting results, purchasing discounted equipment, video streaming and social networking.
Specialising in the needs of the fan on the football terrace at football.co.uk to the county cricket player at cricket.co.uk to the petrol head enthusiast on motorsport.co.uk; this is what's important to DSG
###