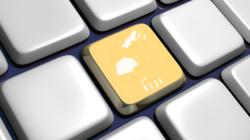 We chose Genkiosk because it matches our top priority – to give our end users the best service at the best value.
Sheffield, United Kingdom (PRWEB) January 10, 2012
Genkiosk, the most powerful kiosk software, has now extended right round the world, after signing the contract for kiosk software with Connect Fiji Ltd (the fully owned subsidiary of Telecom Fiji) for Internet access via kiosks and Wi-Fi in Fiji.
Genkiosk supports self-service customers in bill payment, Internet and information, photo, money transfer and retail - in countries as far apart as the Americas, Europe and the Middle East. The new contract in Fiji now takes the kiosk management software full circle.
Ronald Deo Sharma, Manager Technical Services of Connect Fiji said: "We chose Genkiosk because it matches our top priority – to give our end users the best service at the best value. It is our vision to be the best Internet Service provider in the South Pacific by providing world class services to all our customers."
James Oladujoye, CEO of GWD Media added: " I was sitting in a business meeting in Sydney Australia in February last year, and thought our services would never reach any further from our base in the UK. I am delighted to be proved wrong, now that we have extended to Fiji. On one thing I was right though – self-service is growing strongly right around the world, especially in regions where the benefits for customers are so clear - as we see in the Pacific Islands."
Self-service is growing wherever the business case makes sense for unattended kiosks to help customers:
Pay bills
Print photos
Access the Internet or information
Transfer money
Browse and shop.
The kiosks are simple and fast to use. The availability is high – up to 24 hours a day – and they often remove the need for customers to stand in line or wait for human assistance.
The result for end users: they get what they want - quick and easy.
Commercially, self-service improves reach and delivery: operators can maximise their access to customers at whatever time that suits them best. Margins also improve, by reducing costs, especially for maintenance.
With Genkiosk it is straightforward to get the most out of an estate of kiosks by managing:
Sales
Performance
Service.
It's not just a question of keeping on top of things technically – to ensure the kiosks run smoothly while keeping visits and cost to a minimum – that is just the beginning. Genkiosk also underpins effective retail management: checking which locations are performing best, so operators can bring the rest of the estate up to scratch.
Core functionality comes cost-effectively along with the standard platform of Genkiosk. Customisation - to co-ordinate with specific software, hardware, peripherals, functionality and content distribution - sets each client apart.
Genkiosk was first developed in Europe, and has now gone global.
Location is no longer critical to taking full control of self-service estates, as James Oladujoye, CEO of GWD Media explains: "Going into the Cloud – where Genkiosk computer services are delivered remotely regardless of global region – has transformed our business. Customers everywhere deserve– and demand – the very best. Nowadays, why should it matter which part of the world you are in, as far as software services are concerned? Our new clients in Fiji will enjoy the latest and the best – just like our clients in Dubai, London, Seattle or wherever."
Genkiosk, from GWD Media was first developed to run and manage pay-as-you-go Internet kiosks. It has now grown to cover the full range of self-service applications.
After launching in Europe, it expanded first to the Americas, then the Middle East and beyond, going global via multinational customers and now with direct clients as far afield as Fiji in the South Pacific.
Genkiosk is delivered via the Cloud, maximising service and availability in every region of the world.
VeoVend, the sister of Genkiosk, provides the same monitoring and management services for more traditional vending (snacks, drinks, beverages, retail.) A hardware plug-in, with mobile phone SIM, gives online access to even the most basic vending machine.
GWD Media is headquartered in Sheffield, UK, and operates worldwide.
###