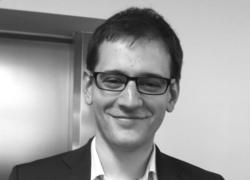 I could not be more excited to be joining the NCH team. It has the best combination of innovative teaching methods and faculty available. I'm looking forward to meeting prospective students and to the launch in September.
(PRWEB UK) 11 January 2012
Dr Rebecca Goldstein, Dr Daniel Swift and Dr Eric Golson are the latest academics to join the growing teaching staff at New College of the Humanities ahead of its first undergraduate intake in September 2012.
The College has also appointed Matthew Batstone as convenor for Professional Skills, which is a part of the Diploma that all NCH students will study towards, alongside their degree course.
Soon after the launch of the first-class, independent university college in June 2011, three subject convenors – Dr Suzannah Lipscomb (History), Dr Naomi Goulder (Philosophy) and Professor Ken Gemes (Diploma Subjects) – joined; alongside NCH's eminent Professoriate.
Dr Rebecca Goldstein will join the Philosophy Faculty as a Visiting Professor. Rebecca Newberger Goldstein is both a philosopher and a novelist. She received her Ph.D. in philosophy from Princeton University and has taught philosophy at Barnard College, Rutgers, and Trinity College in Hartford, Connecticut, including courses on philosophy of science, the seventeenth-century rationalists, and philosophical themes in the modern novel. She has also taught writing in the Master of Fine Arts program at Columbia University.
Her recent books include the award-winning 'Betraying Spinoza: The Renegade Jew who Gave Us Modernity' (2006) and 'Thirty-Six Arguments for the Existence of God: A Work of Fiction' (2010).
Dr Goldstein was named a MacArthur Fellow (popularly known as the "genius award") in 1996, and elected to The American Academy of Arts and Sciences in 2005. She has held numerous fellowships, including those from the Guggenheim Foundation, the Radcliffe Institute for Advanced Study at Harvard, and the Santa Fe Institute. She was recently designated both Humanist of the Year by The American Humanist Association and Free-thought Heroine by the Freedom from Religion Foundation.
Dr Daniel Swift will join the College as a senior lecturer in English. He gained a BA with first class honours from Oxford University and a Ph.D. from Columbia University in New York.
He is the author of 'Bomber County' (Hamish Hamilton, 2010) and 'Shakespeare's Common Prayers' (Oxford University Press, 2012), and his essays, reviews, and profiles have appeared in The New York Times, Financial Times, The Daily Telegraph, the New Statesman, and Harper's. Since 2007, he has been teaching at Skidmore College in New York, and his teaching interests include Shakespeare and early modern drama, 16th and 17th century poetry, and 20th century war poetry. He is currently at work on a project about Ezra Pound.
Dr Eric Golson has been appointed as a lecturer in Economics. His main areas of research include the Economics of Warfare and Neutrality. Eric will be lecturing in Economics and Political Economy at NCH.
Before taking up his position at New College of the Humanities, Eric was an Economic History Society Anniversary Fellow, a Junior Research Fellow at Oxford University and a Guest Lecturer/Teaching Fellow at the London School of Economics.
Eric believes students and teaching come first: he is only the second faculty member at LSE to have been awarded two LSE Teaching Awards, including one given annually to the top five LSE teachers. He holds a Post-Graduate Certificate in Higher Education and has worked for LSE's Teaching and Learning Centre on innovative new programmes to improve the learning outcomes for students.
He received his Ph.D from the London School of Economics in 2011, having previously gained his Masters and Bachelors from the University of Chicago.
Dr Eric Golson said, "I could not be more excited to be joining the NCH team. It has the best combination of innovative teaching methods and faculty available. I'm looking forward to meeting prospective students and to the launch in September."
It is also announced today that Matthew Batstone has been appointed Convenor for Professional Skills at New College of the Humanities. Matthew will be responsible for defining the curriculum and delivering lectures in Professional Skills. He is also a co-founder and a Non-Executive Director at the College.
All students at New College of the Humanities will undertake Professional Skills courses throughout their three years at the College. These form part of the Diploma of the New College of the Humanities which is taken in addition to the main degree subject. The Diploma also includes four contextual modules chosen from another humanities subject as well as the core Diploma modules which are Logical and Critical Thinking, Science Literacy and Applied Ethics.
Matthew Batstone was educated at Cambridge University where he earned his BA in English, and at INSEAD where he earned an MBA with Distinction.
Matthew began his career at the advertising agency J Walter Thompson. He then started and sold a product placement agency before moving to Carlton Communications (now part of the broadcaster ITV), where he launched Carlton's internet and interactive TV businesses. Matthew was on the management board at The Economist Group, where he was responsible for marketing, strategy and corporate development. Matthew has also worked and invested in a number of businesses, including iAnnounce, the European leader in online personal classifieds.
Matthew has been involved in devising and delivering a wide variety of training and development programmes throughout his business career.
Professor AC Grayling, Master of New College of the Humanities, said: "We are delighted to welcome new members of academic staff to New College of the Humanities. Their appointment demonstrates our commitment to excellence in teaching and research, and our dedication to ensuring that the academic experience our students receive is second-to-none.
We will be announcing further appointments to the teaching staff in the coming months."
For further information, please contact:
Amy MacLaren or Alex Bevis at Colman Getty
T: 020 7631 2666 / out of hours: 07980 843 088
E: amy(at)colmangetty(dot)co(dot)uk / alex(at)colmangetty(dot)co(dot)uk
Notes to Editors
New College of the Humanities is a first-class independent university college based in central London offering a new model of higher education for the humanities in the UK. NCH students will have one of the best staff-student ratios in UK higher education with one to one tutorials, and will be taught by Professors and tutors who are international experts in their fields.
It will accept its first intake of students in September 2012 and will initially prepare students for undergraduate degrees in: Law LLB, Economics BSc, History BA, Philosophy BA and English BA.
The College will be centrally located in the university district of London, Bloomsbury, and students will have access to many of the resources of the University of London: the exceptional library in Senate House, the University of London Union, sports activities as well as the opportunity to learn or improve language skills.
The applications process for NCH is independent of UCAS and applications can be made in addition to the five UCAS choices. Enquiries and applications can be made via the website http://www.NCHum.org
https://www.facebook.com/NewCollegeH
http://twitter.com/NewCollegeH
###