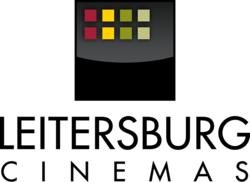 Our goal is to continue slowly investing in the project to create the kind of atmosphere people want to return to. We have some major improvements planned for 2012.
Hagerstown, MD (PRWEB) January 17, 2012
It's safe to say that a Hagerstown business many thought could not be resurrected is enjoying a breath of new life. Leitersburg Cinemas is pleased to announce that as of January 1, 2012, its ticket sales for the previous year exceeded 128,000, a number far exceeding past attendance records and defying the odds of national statistics.
With a creative marketing plan, facility improvements, strict budget oversight and a focus on customer service, Leitersburg Cinemas' owners Rich Daughtridge and Dave Schleigh may not be crazy after all. "It takes a lot of $7 and $8 movies to make the business work, but we're fortunate to have a community that came out and supported us, and will hopefully continue to do so," said Daughtridge. "We're also grateful for a great management team in Beccy, Andy and Kyle. They really work hard and care about the success of Leitersburg Cinemas. Things are moving in the right direction."
The two entrepreneurs, also co-owners of marketing and design firm High Rock, took over Leitersburg Cinemas two years ago, and reopened the theater to the public just six months later. "This project was definitely tough, but we kept pushing and believing there was a market for an affordable moviegoing experience if we could improve the facility," said Schleigh. "Our goal is to continue slowly investing in the project to create the kind of atmosphere people want to return to. We have some major improvements planned for 2012."
One of the most popular improvements from the beginning was the installation of VIP seating in 2 of the 10 auditoriums. The VIP seats are large leather recliners instead of traditional theater seating. Based on the demand, 100 more VIP seats have been ordered for installation in early 2012. The VIP auditoriums also serve as the "Dinner and a Movie" venue on Saturday nights. Dinner and a Movie events normally take place every other Saturday and feature two different movies to pick from. VIP seating is still only $7 for matinees and $12 after 5 PM. Dinner and a Movie is $24.95/person and includes the movie ticket, popcorn, appetizer, entrée, drink, dessert and coffee. Dinner and a Movie tickets are only available in advance.
The Leitersburg Cinemas owners not only succeeded in turning the business around, but they did so despite a nationwide decline in movie ticket sales. Some statistics:

In 2002, there were 1.57 billion movie tickets sold in the US.
Source: http://www.hollywoodreporter.com/news/movie-attendance-down-mission-impossible-box-office-276699
In 2011, there were 1.28 billion movie tickets (estimated) sold in the US, down 18.5% from 2002.
Source: http://www.hollywoodreporter.com/news/movie-attendance-down-mission-impossible-box-office-276699
In 2004 (oldest records available), the top monthly attendance at Leitersburg Cinemas was 16,478 in July.
In 2011, the top monthly attendance at Leitersburg Cinemas was 18,836 in July, up 14% from 2004. So despite a more than 18% decline in annual movie ticket sales nationwide since 2002, Leitersburg Cinemas had a 14% increase in attendance in the peak movie month of July during a similar span. The movie theater business (exhibitors) can be a tough place to make a living. Most major film distributors like Warner Bros., Paramount, FOX, etc., take a majority of the movie ticket price, sometimes as much as 70% for a blockbuster film. Theaters rely on concessions and other creative revenue line items to make it work. The industry is also dominated by large corporate exhibitors like Regal Cinemas, AMC Theaters, Cinemark Theatres and Carmike Cinemas. Many theaters owned and operated by these companies boast digital sound, 3D and amenities like stadium seating. Smaller, independent theaters, like Leitersburg Cinemas, find it hard to justify the investment or are simply unable to invest. Instead, they rely on the original 35mm equipment and less attractive amenities.
So how do smaller theaters make it work? Ironically, part of the formula that seems to be working for Leitersburg Cinemas is a commitment to give away money – namely, giving back to community organizations. So far this year, Leitersburg Cinemas has given away over $5,000 in cash to local organizations through a program called the Frequent Movie Card fundraiser. The program acts like a loyalty card for customers, giving them freebies as they get their card punched repeatedly, but with every punch, $1 is also given back to the organization indicated on the card. As of last count, 68 organizations around the area are participating in this creative fundraising program. A complete list can be found at http://www.leitersburgcinemas.com/fundraising.
"We think it's neat that local organizations can benefit by simply having their friends and family watch movies at Leitersburg Cinemas. We've set it up so organizations have zero out-of-pocket expenses when they participate. They just need to pass out their customized loyalty cards and encourage people to watch their next movie at Leitersburg Cinemas. A family of four will contribute $4 to the organization on their card. And every little bit helps in these economic times," said Beccy Cottrill, Leitersburg Cinemas' Office Manager. "For us it has two key purposes: it aligns with our desire to make a positive impact on the community, and it's a grass roots marketing effort that builds awareness of the reopening of Leitersburg Cinemas." The program has been so successful; in fact, the theater is taking applications from organizations interested in participating in 2012. They say the goal is to give away $10,000 to local organizations next year.
In addition to creative fundraising ideas for local organizations, Leitersburg Cinemas has all but reinvented the business model for a small, locally-owned movie theater. "We realized before we even sold our first movie ticket that there needed to be additional line items of revenue in the business plan," said Daughtridge. They have introduced such things as On-Screen Advertising, Group Rates for elementary schools, sports teams, etc., and Facility Rental packages for seminars and parties. Other creative ideas include Dinner and a Movie, VIP seating for select movies, $5 movies before noon, Retro Nights, self-serve butter and unlimited refills on all sizes of soda and popcorn. "We constantly look for creative events and ways to make moviegoing more fun and affordable."
For now, Leitersburg Cinemas appears to have figured out the marketing side of how to resurrect the classic movie theater, and they've executed operations into the black, but there are still plenty of questions about the future of movie theaters in general.
The challenges ahead for both independent theaters and large exhibitors alike: Video On Demand (VOD). Many of the film distributors are publically discussing options for how first-run movies could coincide with their theatrical release. The window for some movies has already shrunk to as few as 60 days before released on VOD and DVD. Exhibitors fear this will hurt movie ticket sales even more. And as technological advances continue with large LCD TVs and in-home 3D features, the question for the future is "will people continue to go out to the movies?"
For the time being, Leitersburg Cinemas will stick to offering a more affordable moviegoing experience, continuing to improve the facility bit by bit and pushing the envelope of creative marketing in as many ways as possible. It's working so far.
To follow Leitersburg Cinemas on Facebook, go to http://www.facebook.com/leitersburgcinemas or visit the website at http://www.leitersburgcinemas.com.
###