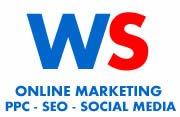 "Today's announcement will hopefully go some way into changing perceptions of 'traditionally' run businesses and reassure them that help is at hand to provide advice and guidance for using Facebook to secure the future of their business."
(PRWEB UK) 19 January 2012
Waseem Saddique Marketing Services today announced plans to expand its services into providing advice and guidance for businesses who want to harness the power of Facebook as an advertising tool for their company.
Facebook is the advertising platform of choice at this present moment in time, with its global reach and its attractive allure as a social networking site, Facebook gives businesses a readymade shop window of potential clients to aim their advertising and marketing campaigns.
However, Waseem Saddique Marketing Services has identified that for some businesses Facebook is an entirely new concept and these businesses tend to miss out on the advertising advantages of the global phenomenon that is Facebook.
Mr Saddique, CEO of Waseem Saddique Marketing Services, comments: "In carrying out extensive research, we have identified that for some businesses Facebook is not being utilised to benefit their company. One of the primary factors for this is purely generational, whereby traditional businessmen and women are unsure of sites like Facebook."
He added: "Today's announcement will hopefully go some way into changing perceptions of 'traditionally' run businesses and reassure them that help is at hand to provide advice and guidance for using Facebook to secure the future of their business."
The announcement from Waseem Saddique Marketing Services has been inspired by the plight of local businesses affected by the UK riots last year. As companies run by 'traditional' businessmen and women look to rebuild their businesses, advertising will be a powerful tool in their arsenal.
Waseem Saddique Marketing Services is offering Facebook guidance in order to help businesses re-establish their advertising power utilising a swift, cost effective solution that is Facebook. Furthermore, Waseem Saddique Marketing Services gives the pre-Facebook generation the opportunity to learn about their target audiences, making for a brighter outlook for 2012.
Waseem Saddique Marketing Services was founded in 2009 and provides a range of marketing services for business products and services and companies in general.
# # #