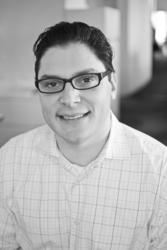 The giant media agencies just can't and don't do this kind of micro-detailed work, but Gian is exactly the visionary media thinker who understands what clients need and possesses the deep expertise to deliver results.
New York, NY (PRWEB) January 11, 2012
Story Worldwide, the global brand-storytelling agency, recently announced the launch of its media division, Story Media, along with significant additions to its executive team. Gian LaVecchia, a widely respected and innovative digital-media pioneer, will lead Story Media. Along with LaVecchia, Josh Golden, a veteran of traditional agencies, has joined Story Worldwide as North American Executive Vice President of Marketing and Strategy.
LaVecchia, Executive Vice President of Media for Story, brings to the group more than 13 years of expertise in digital media, branded content and social media, having developed a number of award-winning digital-media programs for brands including Subway, Heineken, Kraft, DICE and Sony. Story Media specializes in strategy, planning and buying services for social and digital media, utilizing its deep expertise in developing high-impact brand experiences that drive extensive audience engagement across established and emerging media platforms.
"As digital and social take over, marketers need flawlessly planned and executed media programs that dovetail seamlessly with highly innovative creative executions across all platforms," said Kirk Cheyfitz, Story Worldwide's CEO and Chief Editorial Officer. "The giant media agencies just can't and don't do this kind of micro-detailed work, but Gian is exactly the visionary media thinker who understands what clients need and possesses the deep expertise to deliver results."
"It [Story Worldwide] is a talented and passionate group of brand marketers and storytellers," LaVecchia said. "Introducing digital-media expertise to Story's existing offerings further distinguishes an already exceptional agency in the marketplace."
Golden, who joins Story as Executive Vice President of Marketing and Strategy, has nearly two decades of award-winning integrated and digital experience in advertising, marketing, technology and production. In his new role, he will be responsible for setting the strategic path on which Story will continue advancing the explosive growth in its multi-platform content-creation solutions. His purview will include key-client leadership as well as driving the strategy and analytics teams' evolution.
Before arriving at Story, Golden was the chief digital officer at Grey New York, where he set and implemented the agency's digital vision and oversaw all key digital communications. Beyond driving Grey's digital-growth agenda for all clients, he worked closely on global award-winning fully integrated campaigns for Canon, Hess and Red Lobster as well as P&G's multibillion-dollar Pantene brand. Previously Golden had worked at Euro RSCG New York as the managing director of digital. In this position he was instrumental in expanding the division to more than 80 people, quadrupling revenue and managing award-winning work for clients including Dos Equis, Volvo, ExxonMobil, GSK and Charles Schwab.
"Josh is that extremely rare person whose unique talent and experience make him the perfect marketer for the post-advertising age," Cheyfitz said. "He's a digital native who knows TV as well as Twitter, a web expert with a brilliant understanding of storytelling, a big-agency veteran with the rapid, pragmatic reflexes of a guerrilla marketer. We are immensely proud to add him to Story's senior leadership team as we continue to grow exponentially."
"I simply could not be more excited to be a part of the Story team," Golden said. "As I have had the tremendous opportunity in the past to be exposed to many agency and brand models, I am quite fortunate to be joining a team that has optimized the storytelling model to supercharge the voice of a brand. Most important, Story understands how to drive brand passion within the incredibly complex and constantly evolving communication ecosystem."
Story Worldwide is one of the world's leading independent agencies, having offices in New York, Seattle, London, Nagoya and Hong Kong. It has won major awards for its film work, long-form content, magazine-style web work, entertainment, apps, games and other formats. In the past year Story has more than doubled its client base, which now features many large marketers across all categories, including Unilever, Johnson & Johnson, Lexus, Holland America Line, General Mills, Teva Pharmaceuticals, Estée Lauder, Westfield malls, Finlandia Vodka and Constellation Wines.
###