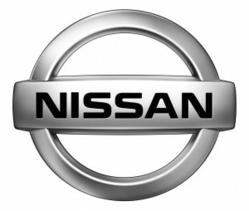 Lawrence, Kansas (PRWEB) January 08, 2012
Briggs Nissan Lawrence-one of the premier Nissan dealerships in Lawrence, Kansas is very happy to announce that recently Nissan North America reported a record year for the Nissan Division in 2011. With sales totaling 1,042,534 units and the Nissan Division selling 944,073 units Nissan North America was very pleased with the results of 2011. The 944,073 is a new yearly record for Nissan sales. December was also a great month for the company in which they posted U.S. sales of 100,927 units versus 93,730 units in December 2010. This amounted to a 7.7 percent increase and was a huge success boost for the company. Briggs Nissan Lawrence was excited about the amount of vehicles sold in 2011 and looks for an even better 2012.
Nissan can attribute its success to a few models in particular. The Nissan Altima ranked among the best-selling cars in the U.S. and sold 268,981 units in 2011, which was a 17.3 percent increase over 2010. The Nissan Versa also saw record year sales at 99,730 units. The Nissan Rogue crossover sold 124,543 units in 2011, which was an increase of 25.1 percent over last year as well. These vehicles plus the success of the Nissan truck lineup contributed a lot to the success of the company.
The Nissan Leaf is also a major part of the success of Nissan. The Leaf, which is 100 percent electric is now the world's best-selling electric car with over 21,000 cars sold globally.
Briggs Nissan Lawrence has a large selection of new Nissan cars in Lawrence, KS. They also sell many used cars in Lawrence and would be happy to show customers whatever they are interested in. For more information please visit http://www.briggsnissanlawrence.com or call (785) 856-7105.
###