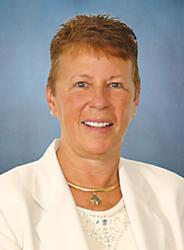 Milwaukee, WI (PRWEB) January 09, 2012
Carol Sawatske was honored in December as Milwaukee Realtor of the Week on JSOnline.com. An article appeared in the Milwaukee Journal Sentinel describing her legacy and her personal take on how to conduct business in the current market. Since she began selling real estate, Suburban Milwaukee real estate agent Carol Sawatske has found many clients their first, middle and last homes. She even boasts finding people their first home, then helping the children find their first home, and then the grandchildren find theirs.
It was thirty-five years ago that Carol decided that her children were at the age that she could begin a career and chose a profession in real estate. She says she basically had to memorize a law book and the passing rate for the test to get real estate credentials was only twenty-five percent, but she managed through it. She's seen a lot of changes over the years in the market, people, and technology, moving from paper copies to fax to e-mail.
Carol reminisces that was easier to sell homes in the 1980s, when interest rates were 18%, than it is in today's market, where low interest rates and ample properties aren't attracting many wary consumers. For those who are ready to buy, she says the game has changed. Finding the right home is easy, but finding the proper financing is now the challenge. A good agent must be able to identify what the client is looking for and bridge that with what the banks now say they can afford.
"Today, a lot of families are going through tough times, so it is more important than ever to listen openly and advise professionally," says Carol. "To be a good agent, you need a warm personality, the desire to be with people, and the ability to communicate on both a personal and professional level."
Carol and Richard Sawatske are married and have three children and six grandchildren. "My daughter and son-in law sell real estate and my other daughter and son-in-law have a home building and remodeling company," says Carol. "I guess you could say we're a real-estate-oriented family."
Carol says 90% of her clients become lifelong friends. One family she worked with said that they "received service from the heart," another said that they "went from strangers to lifetime friends," while another commented that the Sawatske Team "always took time to listen and understand our needs."
The Sawatske Team operates out of the Realty Executives Elite office located at 5428 S. 108th Street in Hales Corners, Wisconsin.
For more information about the Metro Milwaukee real estate market, including Racine real estate and Franklin homes for sale, contact Carol Sawatske at (414) 333-9562 or Keith Sawatske at (262) 206-0400.
About Realty Executives Elite
Realty Executives Elite is a Greater Milwaukee real estate brokerage that specializes in providing complete real estate services to both buyers and sellers throughout the Southeastern Wisconsin real estate market. Realty Executives Elite serves the Milwaukee area, including the communities of Racine and Franklin.
# # #