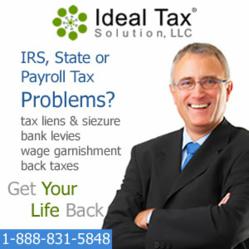 The Internal Revenue Service today released new proposed guidelines designed to provide relief to more innocent spouses requesting equitable relief from income tax liability
Costa Mesa, CA (PRWEB) January 06, 2012
The IRS announced today that they have some new policies for innocent spouse filings. Innocent spouse means that the spouse of an American with a tax debt is not responsible and therefore should not receive retaliation from it. In the past, filing as an innocent spouse has been difficult as the IRS does not accept these forms lightly. Tax resolution companies submit innocent spouse forms on behalf of their clients all the time. It occurs quite often that a person marries into tax liabilities, or files separately and is compliant while their spouse is not. If an innocent spouse form is not filed, that individual is at risk of being levied and having their wages garnished, simply due to the bond of marriage.
In a news release today the IRS states, "The Internal Revenue Service today released new proposed guidelines designed to provide relief to more innocent spouses requesting equitable relief from income tax liability." A new revenue procedure, posted today on IRS.gov, revises the threshold requirements for requesting equitable relief and revises the factors used by the IRS in evaluating these requests. The factors have been revised to ensure that requests for innocent spouse relief are granted under section 6015(f) when the facts and circumstances warrant and that, when appropriate, requests are granted in the initial stage of the administrative process. The new guidelines are available immediately and will remain available until the finalized revenue procedure is published. The IRS will immediately begin using these new guidelines when evaluating equitable relief requests. "The IRS is significantly changing the way we determine innocent spouse relief," said IRS Commissioner Doug Shulman. "These improvements should dramatically enhance our process to make it fairer for victimized taxpayers facing difficult situations." This is the second major change made to the innocent spouse program. In July, the IRS extended help to more innocent spouses by eliminating the two-year time limit that previously applied to requests seeking equitable relief."
As the IRS broadens their horizons in making things more fair, tax resolution companies are consistently helping all kinds of tax cases, including those with innocent spouses. Americans everywhere are encouraged to research more information on having a tax company represent them and file forms for them, such as innocent spouse.
Ideal Tax Solution, LLC is located in Costa Mesa, CA and provides tax negotiation services, preparation and is a collection defense specialist. Their Tax Attorneys, IRS Enrolled Agents, CPAs, Senior Tax Consultants have over 55 years of combined experience working to help American tax payers with the IRS and State Tax Agencies. Ideal Tax boasts an "A" rating with the Better Business Bureau earned through providing excellent services.
###