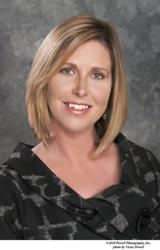 (PRWEB) January 06, 2012
URAC, an organization promoting health care quality through accreditation, education and measurement, today announced that Justine Handelman, Vice President, Legislative and Regulatory Policy for the Blue Cross and Blue Shield Association, has joined URAC's Board of Directors. Handelman will serve out the remainder of Stephen Gammarino's term, which expires in April of 2013.
Handelman oversees federal and regulatory policy development for BCBSA, working on a broad range of federal issues important to Blue Cross and Blue Shield plans including health care reform, health information technology, government programs (Medicare, Medicaid, SCHIP) and delivery system reform.
"Given the significant influence that legislative and regulatory actions have on health care delivery and management, Justine Handelman's extensive experience in providing strategic analysis and policy development will make her an enormous asset to URAC's Board of Directors," said Alan P. Spielman, president and CEO of URAC. "We are deeply grateful for Stephen Gammarino's distinguished years of service to URAC and know that Ms. Handelman will be an excellent addition to our Board."
The URAC Board of Directors is established with representatives including consumers, providers, employers, health plans, care management organizations, regulators and industry experts. These groups provide broad representation and ensure an independent, balanced organization.
In addition to Handelman, URAC's current Board of Directors and related-member organizations are:
CHAIR:
Marianne Fazen, PhD
Executive Director, Dallas/Fort Worth Business Group on Health
(National Business Coalition on Health)
VICE CHAIR:
John D. Jones, RPh, JD
Vice President, Government Affairs and Pharmacy Policy, Prescription Solutions
(Academy for Managed Care Pharmacy)
IMMEDIATE PAST CHAIR:
Bernard J. Mansheim, MD
(Member-At-Large)
TREASURER:
Kathryn Creech
Vice President, Health Services Organization, Humana Inc.
(Member-At-Large)
SECRETARY:
Cheri Lattimer, RN, BSN
Executive Director, Case Management Society of America
(Case Management Society of America)
PRESIDENT:
Alan P. Spielman
President and Chief Executive Officer, URAC
Andrew J. Baskin, MD
National Medical Director, Quality and Provider Performance Measurement, Aetna
(American Association of Preferred Provider Organizations)
Robert B. Doherty
Senior Vice President, Governmental Affairs and Public Policy, American College of Physicians
(American College of Physicians)
Harry M. Feder, MPA
Senior Vice President & Chief Operating Officer, IPRO
(American Health Quality Association)
Kylanne Green
Chief Administrative Officer, Inova Health System
(American Hospital Association)
Gerald E. Harmon, MD
(American Medical Association)
Winifred S. Hayes, MS, PhD
President and Chief Executive Officer, HAYES, Inc.
(Member-At-Large)
Debra A. Hochron, CRC, CCM
Vice President, World Wide Medical Manager for Chubb & Son
(American Insurance Association)
Suzanne D. Kelly
Member-At-Large
Steven Kreisberg
Health Care Policy and Collective Bargaining Director, American Federation of State, County and Municipal Employees, AFL-CIO
(Public Representative)
Monica J. Lindeen
Commissioner of Securities & Insurance
Montana State Auditor
(National Association of Insurance Commissioners)
Marlin R. Mattson, MD
Associate Vice Chair for Compliance, Department of Psychiatry, NY-Presbyterian Hospital
(American Psychiatric Association)
R. Douglas Metz, DC
Executive Vice President & Chief Health Services Officer, American Specialty Health
(America's Health Insurance Plans)
Suzanne Mintz
President & Chief Executive Officer, National Family Caregivers Association
(Member-At-Large, Consumer)
Isis Montalvo, MBA, MS, RN
Director, National Center for Nursing Quality, American Nurses Association
(American Nurses Association)
Alan B. Rosenberg, MD
Vice President of Medical Policy, Technology Assessment & Credentialing, WellPoint
(America's Health Insurance Plans)
Vernon C. Rowen
(Pharmaceutical Care Management Association)
Charles W. Stellar
Executive Vice President, America's Health Insurance Plans
(America's Health Insurance Plans)
David C. Wynstra
Member-At-Large
URAC, an independent, nonprofit organization, promotes health care quality through its accreditation, education and measurement programs. URAC offers a wide range of quality benchmarking programs and services that keep pace with the rapid changes in the health care system and provide a symbol of excellence for organizations to validate their commitment to quality and accountability. Through its broad-based governance structure and an inclusive standards development process, URAC ensures that all stakeholders are represented in establishing meaningful quality measures for the entire health care industry. For more information, visit http://www.urac.org.
# # #