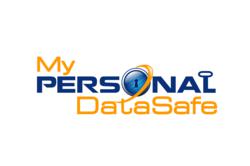 My Personal DataSafe's unique solution provides RV owners with peace of mind when they are on the road, whether they are full or part time RVers."
Tampa, FL (PRWEB) January 07, 2012
My Personal DataSafe, a revolutionary, online, patent-pending software announces that it will be exhibiting at the upcoming 2012 Florida RV SuperShow. Being held again at the Florida State Fairgrounds in Tampa, FL and hosted by The Florida RV Trade Association (FRVTA), the SuperShow will run from January 11th through January 15th. My Personal DataSafe will be exhibiting at booth A85, located in supplier building "A". This building is adjacent to the Gate 3 main entrance, which is accessible from Martin Luther King Jr. Blvd., and services parking lots F-J.
With its patent-pending technology, My Personal DataSafe allows easy entry of your family's personal, medical, financial, legal and insurance information into a secure online site. Copies of marriage documents, living wills, medical records and even videos can also be uploaded and stored for future accessibility. Once entered, complete or partial access can be granted to advisers, physicians or family members. In addition to choosing what to share and whom to share it with, My Personal DataSafe provides a subscriber with the unique ability to choose when to share it. Access to the information can be granted while a person is alive or only after they are deceased.
In a recent presentation at the National RV Trade Show in Louisville, KY, RVIA President Richard Coon said that new findings from the just-released "RV Consumer Demographic Profile" provide encouraging news about the health and long-term viability of the RV industry. "The increase in RV ownership referenced in Mr. Coon's presentation is one of the reasons that My Personal DataSafe is targeting the RV Industry", said Jim Everett, co-founder. Mr. Everett continues, "The inherent mobility of the RVer, combined with their limited storage space, makes it extremely difficult for them to have access to important everyday information or, in the event of an emergency, to potentially lifesaving information. My Personal DataSafe's unique solution provides RV owners with peace of mind when they are on the road, whether they are full or part time RVers."
The 2012 SuperShow will have representation from every major RV manufacturer as well as hundreds of accessory booth exhibitors. "We will have more Suppliers' booths and every type, size and style of RV on the market," said Marketing Director David Kelly. "With the addition of new entertainment and more seminars, we're anticipating record crowds this year. " Attendance for last year's event surpassed 50,000 people.
Come visit My Personal DataSafe at booth A85 during the upcoming Florida RV SuperShow and ask about the 40% show discount off the initial annual subscription fee of $99.99.
###