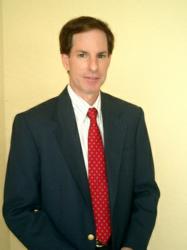 "The annual diet season has begun, and more Americans than ever need to shed extra pounds."
Tampa, FL (PRWEB) January 10, 2012
Tampa, FL, January 10, 2012… Marketdata Enterprises, a 33-year old market research firm that has tracked the U.S. weight loss market since 1989, has released new 2012 diet market forecasts, as the new diet season begins.
According to Research Director, John LaRosa: "2012 promises to be another active year for weight loss programs of all kinds, as pent-up demand unfolds. However, the greater number of dieters will still be value-conscious, patronizing diet companies that offer flexible, convenient, and reasonably priced services."
More Dieters
Gallup surveys indicate that approximately 42%, or an estimated 96 million, of the people in the U.S. were dieting during 2008. Of those people, approximately 56 million were attempting to lose weight and 40 million were attempting to maintain their weight. The Calorie Control Council, in its latest survey of Americans' consumption of low-cal foods and beverages, found that 54% of adults were on a diet in 2010. This was a major increase from 33% in 2004, and was the highest percentage recorded since 1986.
Based on these findings, plus the current U.S. adult population of 225 million people, we feel it's time to revise the number of dieters substantially upward. Consequently, Marketdata estimates that the number of American dieters in 2012 has risen to 108 million. But, not ALL of these additional dieters will turn to a structured weight loss program.
"We feel that in 2012 we will be in an environment of 'a rising tide lifts almost all ships.' Medical as well as commercial programs should benefit and see increased enrollments, gaining strength sequentially as the unemployment rate continues to decline. 80%, or 86 million dieters, will try to do it themselves," according to John LaRosa.
Marketdata's 2012 Diet Market Forecasts:

The total U.S. weight loss market is forecast to grow 4.5% to $65 billion (stronger than the 2% growth last year).
With the deep and prolonged recession, we feel that more people have turned to lower-priced fast food and comfort food, and have gained more weight than during previous recessions. Thus, they are expected to stay on weight loss programs longer in order to reach their goal weight.
Commercial weight loss center chains' revenues are forecast to grow 5.5% to $3.6 billion on the strength of increased business at Weight Watchers, Medifast, Jenny Craig, and NutriSystem, boosted by their strong advertising campaigns featuring Jennifer Hudson, Mariah Carey and Janet Jackson.
Multi-level marketing (MLM) channels will continue to do well, including diet products sold by Herbalife, Medifast and others.
The men's weight loss market is forecast to be worth $10.4 billion, representing 16% of the total market, as more emphasis is placed on them by the major diet companies.
Medical weight loss programs based in doctor's offices and stand-alone clinics will have higher growth rates and profitability than commercial weight loss centers. Their higher-priced programs will be better able to cover overhead costs.
Internet-based diet plans will continue to be popular and Marketdata expects double-digit growth in online revenues for diet websites. WeightWatchers.com is the leader with $400 million. More do-it-yourself dieters and men will be willing to sign up for this anonymous model (i.e. websites) where no in-person meetings are required. This market segment was estimated to reach $1.05 billion last year, and is forecast to hit $1.11 billion in 2012.
More weight loss services will locate in non-traditional sites (drugstore chain mini-clinics, shopping malls, OB/gyn offices – locating where the clients are)
Marketdata has operated a website called BestDietForMe.com since 2003, where an online weight loss survey is provided for consumers to find the best diet plan for their lifestyle and budget. More than 1 million dieters have used this free service. Each quarter, key demographics and dieter preferences are tracked and published. Following are some major findings based on the 4th quarter 2011 report:
90% of online dieters are female.
The most common "starting weight" class is now 175-199 lbs., surpassing the 150-174 lb. class for the first time since 2005. Obviously, we're getting heavier and the recession has not helped.
11.6% of online dieters have high blood pressure, while 12.7% suffer from migraines and frequent headaches. Another 7.6% have thyroid issues.
11.5% of dieters want to use a weight loss center, up significantly from the 4th quarter of 2010.
3.4% of dieters prefer to use a hospital, clinic, MD or dietician – based diet program, i.e. a healthcare professional's office.
61% of dieters prefer to use regular grocery store food, while 5% want meal replacements (shakes, bars), and 6% prefer to use diet company food or frozen food.
MARKETDATA DIET MARKET REPORTS
The U.S. Weight Loss & Diet Control Market, May 2011, 412 pp.
The Diet Food Home Delivery Market, May 2011, 166 pp.
Online Dieter Report – 4th Qtr., 2011, Jan. 2012, 95 pp.
Weight Loss Websites: A Marketing/ Competitor Analysis, Jan. 2011, 171 pp.
ABOUT MARKETDATA
Marketdata Enterprises, Inc., is an independent market research and consulting firm and 23-year analyst of the U.S. weight loss industry since 1989. Marketdata publishes many weight loss market studies, sells dieter leads, and performs consulting. It also operates two leading, free diet review and news websites: BestDietForMe.com, and DietBusinessWatch.com. New e-book by J. LaRosa & Susan Burke March: The Common Cent$ Diet For The Busy Girl. Mr. LaRosa is available for interviews and consulting.
Contact Information
John LaRosa,
Marketdata Enterprises, Inc., Tampa, FL
Phone: 813-907-9090
Fax: 813-907-3606
http://www.marketdataenterprises.com
email: john(at)marketdataenterprises(dot)com
###