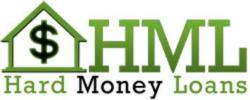 Nationwide Hard Money Lenders- Qualify today!
Beverly Hills, CA (PRWEB) January 08, 2012
California Hard Money Lenders Go Nationwide
One of Beverly Hills' top Hard Money Loans teams is expanding its borders. HardMoneyLoans.org is pleased to announce that the company is expanding its program to lenders nationwide. Previously the company has operated solely in California. This announcement follows the recent news that the company had received an influx of new capital by means of several new investors who signed on to add their private money to the company's already solid portfolio.
The company's motivation is trying to help real estate marketing and the government get back on track in this struggling economy. "We are willing to work harder for America to help strengthen the economy", stated one company spokesperson. The expansion of the company comes at a great time. Homeowners and real estate investors across the nation are looking for alternative lending options to traditional mortgages and HardMoneyLoans.org offers loans for real estate investors and homeowners who may not know about lending opportunities outside of conventional options.
About HardMoneyLoans.org:
HardMoneyLoans.org is a group of private Beverly Hills, California investors who serve as an online source of hard money lending information to thousands of real estate investors and homeowners across the nation.
To learn more about HardMoneyLoans.org, become a hard money lender, or apply online for a loan, please visit them on the internet at http://www.hardmoneyloans.org.
###