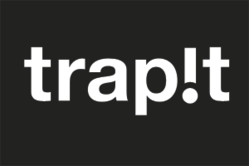 "There is an enormous opportunity in front of us as the continued growth of content on the web outstrips traditional search and demands new technologies that enable discovery and personalization." - Gary Griffiths, CEO and co-founder of Trapit
Palo Alto, Calif. (PRWEB) January 06, 2012
Trapit today announced that the company has closed a $6.2 million Series A round of venture funding led by Horizon Ventures of Hong Kong. Trapit also announced that Rob Majteles, founder and managing partner of Treehouse Capital and a venture partner with Oak Investment Partners, has joined the board of directors.
Trapit combs the web to find the most relevant content for each individual user and creates personalized topic-specific "traps" that are constantly updating. Now in public beta, the company will use the funding to grow their development teams in both Palo Alto and Portland, add resources to core research and development areas, and expand to new platforms, including mobile. iOS applications will also be released in early 2012.
"We're proud to announce our Series A led by Horizon Ventures, as well as the addition of Rob Majteles to the board," said Gary Griffiths, CEO and co-founder at Trapit. "The investment will enable us to continue to grow our development team and expand into new mobile platforms. There is an enormous opportunity in front of us as the continued growth of content on the web outstrips traditional search and demands new technologies that enable discovery and personalization."
Trapit launched into public beta in November of 2012, after a successful private beta earlier that year. The company has since has added thousands of carefully vetted sources of high-quality content and added numerous new features including a daily email digest, an activity feed, and support for sharing content on Google+ with one click.
Trapit now has over 100,000 unique sources of content, and is delivering nearly 4 million articles to users each day. Additionally, the company noted that it has reached 2 million unique visitors since launch.
Trapit's new board of directors composition includes:

Gary Griffiths, co-founder and CEO of Trapit
Henry Nothhaft, Jr., co-founder and chief product officer of Trapit
Steve Ciesinski, SRI representative
Frank Meehan, Horizons Ventures representative
Rob Majteles, founder and managing partner of Treehouse Capital
Trapit is available today in public beta. Anyone can sign up at: http://trap.it
Full press materials, including detailed company information, product screenshots, videos and company logos can be found here: http://trap.it/#!about/
About Trapit:
Trapit is great content, for you. We scour the web on your behalf, 24/7, organizing the best, most relevant content into individual "traps" for easy consumption. Trapit is born out of SRI's CALO project ("Cognitive Assistant that Learns and Organizes") - widely considered to be the most ambitious and successful AI project in history.
Trapit was founded in 2009 and is based in Palo Alto, California. The company is venture-backed by Horizon Ventures and SRI International.
More information about Trapit can be found at http://trap.it/
###