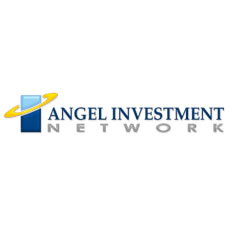 (PRWEB) January 09, 2012
The Angel Investment Network is active over a variety of regions around the world; however the buzz has recently crossed over to their blog site too which seeks to give entrepreneurs and investors advice in 2012. From weekly roundups of the latest tweets, to blog and news posts around the world, to tips and advice on angel investment, fund raising or starting up a company, the site has become the go-to-guide for entrepreneurs starting out, or even just aspiring to be one. Recently a 94 year old in the UK was reported to have started his own business, showing that it's never too late.
And if you need a bit of motivation, the blog posts up a weekly roundup of businesses that received venture capital or seed funding and they span across a wide range of sectors. They also track funding overall, looking at charts and studies that look at how much the average funding was, the recent company valuations and trends in the markets, whether in the US, UK, Europe, Asia, or globally.
One noticeable trend for 2011 is that the amount of deals and funding both grew online, and cities like Chicago (home of Groupon for example) moved into the spotlight alongside the likes of Silicon Valley and New York, as cities for start up companies.
So get your business planning advice and feel enthused by start up company stories and read them discussing how they survived in their sector, often starting up from nothing at all. And when you're ready, join the Angel Investment Network's main site and communicate with thousands of other entrepreneurs and investors located around the world. With blogs, viral content, social media and the web today, ideas and updates get around fast. And with public funding a much harder to reach medium – in fact government funding for business in the UK was $3 billion, while Angel Investors and Venture Capital both had $20 billion each according to estimates within the US.
Get the latest news and ideas from the Angel Investment Network blog at http://www.angelinvestmentnetwork.net or join the main network and get involved today.
# # #