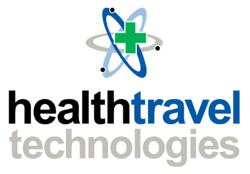 A global referral application connecting patients and doctors like never before.
San Francisco, California (PRWEB) January 31, 2012
Few would argue that the US health care system is sick, and physician-founded Orbicare of Miami is betting that Silicon Valley's Health Travel Technologies (HTT) has the cure with its global patient referral application.
The partnership between Orbicare and Health Travel Technologies connects US patients with international doctors like never before, saving thousands on the cost of necessary and cosmetic medical, dental and surgical care.
HTT is the creator of Inpatra™, the world's most comprehensive global patient referral and management application. HTT has signed a licensing agreement with Orbicare, a leader in international patient referral, to host its comprehensive portfolio of medical services.
The partnership will provide English- and Spanish-speaking US patients and employers with high quality health care alternatives across Latin America and Europe, including medical and dental travel programs in Argentina, Costa Rica, Panama, Spain and Turkey.
"HTT helps international health care networks work directly with US patients and employers to provide much needed access to affordable health care" said Health Travel Technologies CEO Herb Stephens.
"In addition to high quality, high value medical care, an added bonus for American patients and employers is the proximity and safety of the Orbicare health care network," said Stephens.
"Orbicare searched for the right partner for more than a year," says Teresa Arenas, Chief Operations Officer for Orbicare. "We chose HTT for its comprehensive technology, unmatched experience and dedicated people.
"The Inpatra™ international patient referral and management application provides Orbicare with the hosted business processes we need, so that we can focus our resources on our strengths: providing personalized, quality medical services to US patients and employer benefits plans, especially during this time of rapid expansion."
HTT is the largest technology and services company in the health information technology space, processing more than 1 million international travelers representing more than $500 million in financial transactions per year, with health travel representing double digit year-over-year growth.
About Orbicare
The regional Orbicare provider network features state-of-the-art medical centers and board-certified specialists in Panama, Spain, Argentina, Turkey, Costa Rica, El Salvador, the Dominican Republic and Colombia.
Physician-founded, Orbicare is distinguished among medical services providers by its expert management team of doctors, employer benefits specialists, and hospital administrators.
Orbicare's member hospitals provide comprehensive medical care including bariatric and metabolic surgery, dental and orthodontic surgery, oncology, orthopedic and sports medicine, addiction treatment, cosmetic plastic surgery, cardiovascular intervention, and adult stem cell treatment for chronic disease.
Orbicare provides full-service medical benefits programs to individual patients as well as self-ensured employers.
About Medical Travel
The practice of medical travel, or medical tourism, continues to garner considerable attention as a growing number of U.S. employers, consumers and other stakeholders explore cost effective health care options for their organizations.
Experts currently estimate the size of the medical tourism market to reach $100 Billion by 2012. According to HTT CEO Herb Stephens, this increased volume creates a significant issue for international health care providers servicing an international patient base.
A MarketWatch-published Brief by the non-profit National Business Group Health (NGBH) underscores the need for an infrastructure to accommodate the anticipated growth in health travel.
The NGBH identifies innovative and forward-thinking solutions to health care and benefit issues facing large employers, a group that is rapidly adopting medical travel as a key cost-saving solution to growing health care coverage costs.
"The superb level of health care in Orbicare's provider network throughout Latin America is indisputable," said Stephens. "The question now is how increasing patient volumes can be effectively managed while maintaining high quality service, and keeping the doctor and patient relationship at the center of it all."
About Health Travel Technologies
A technology and services company, HTT operates and licenses the award-winning Inpatra™ platform specifically developed to handle the many demands of health travel – from patient referral through post-op patient follow-up.
"We enable hospitals, physician networks and facilitators like Orbicare to create high-touch, high-efficiency patient management operations," said HTT Chief Technology Officer Alex Marxer. "Our award-winning patient referral and management application connects the world's patients and doctors like never before."
Founded in 2006, and headquartered in San Francisco, California, with operations in San Diego California, Health Travel Technologies, a subsidiary of Health Travel Guides, is a privately held company.
Health Travel Foundation is a non-profit organization dedicated to providing quality care abroad to people who are unable to afford health care procedures or services.
###