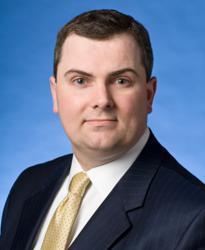 Boston, MA (PRWEB) January 06, 2012
Preti Flaherty is pleased to announce that the firm has named Michael B. Doherty a Director. Doherty previously practiced as an Associate with the Litigation and Construction Law Groups.
Doherty practices with the Litigation and Construction Law Groups and focuses on appellate, business, construction and products liability litigation from the firm's Boston and Concord, NH offices.
Prior to joining Preti Flaherty, he practiced with litigation firms in Boston and Providence, Rhode Island. He earned his law degree from Georgetown University Law Center in 2001 and his undergraduate degree from Boston College in 1998. During law school, he interned with the Appellate Division of the United States Attorney's Office for the District of Columbia, and worked as a research assistant for two professors who specialized in the areas of appellate practice, environmental law and legal research and writing.
Doherty is a resident of Agawam, MA and a native of Westfield, MA.
About Preti Flaherty
Preti Flaherty has offices in Portland and Augusta, ME, Concord, NH, Boston, MA, Bedminster, NJ, and Washington, DC. With more than 90 attorneys, the firm counsels clients in the areas of business law, climate strategy, energy, environmental, estate planning, health care, intellectual property, labor and employment, legislative and regulatory, litigation, technology and telecommunications. More information about the firm is available at http://www.preti.com.
# # #