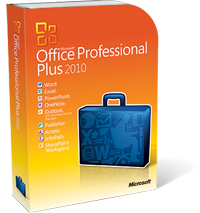 Ottawa, Ontario (PRWEB) January 09, 2012
Students of Stony Brook University in New York will save hundreds of dollars on software this back-to-season thanks to their institution, e-academy and Microsoft. The University's subscription with the Microsoft Student Option program enables verified academic users to download Microsoft software such as Office Professional Plus 2010, Office for Mac 2011 and Windows 7 Ultimate at absolutely no cost to them.
The latest Microsoft software is available via Stony Brook University's WebStore, powered by e-academy and part of the OnTheHub Network. The OnTheHub network is a collection of online WebStores which enables schools like Stony Brook to distribute software under volume license agreements such as the Student Option program, in turn passing on much-needed savings to their students.
The Student Option offer aligns with e-academy's long-standing goal and effort to increase software availability, the essential tools for learning, to students worldwide. e-academy is thrilled to assist several institutions like Stony Brook University in offering the latest and greatest Microsoft software to the academic community at no cost.
Students of Stony Brook can also save up to 90% off on other software titles such as Minitab, IBM SPSS, Parallels Desktop 7 for Mac, LabVIEW and Multsim. Students simply need to sign in with their NetID and Password in order to browse and download academic software.
Visit the Stony Brook University WebStore here and start saving today.
About OnTheHub
OnTheHub Network is a collection of WebStores brought to you by e-academy Inc, in partnership with your school or academic institution, software publishers and educational resellers. When your school is part of the OnTheHub Network, you get access to exclusive discounts and deals on academic software. The Network consists of one global eStore, which students, faculty and staff worldwide can access, as well as over 30,000 school-branded WebStores that carry school-specific deals and academic pricing on software.
###