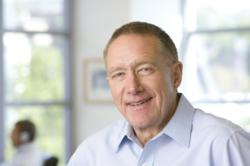 A market without a strong trend is known as a stock picker's market because, historically, the only way an investor has done well in these periods is by selecting quality stocks at reasonable valuations.
Salt Lake City, UT (PRWEB) January 09, 2012
Wasatch Advisors Chairman and Chief Investment Officer Sam Stewart recently shared his fourth quarter 2011 insights on the economy, Europe and the stock markets.
Said Stewart about the economy, "Generally, the market takes its marching orders from the economy. Lately, the economy has been issuing a wide variety of orders, some in conflict with others. Not surprisingly, the market has been acting confused. It has gone up or down depending on who is issuing what orders.
"If we consider only orders issued by the U.S. economy, the news has been uniformly good since my last letter. For example in the last three months, the Citigroup Economic Surprise Index has risen from -50 to over +50 indicating that the U.S. economy has been performing much better than expected.
"To illustrate the conflicting orders the market has been hearing: in contrast to the U.S., the same index for China has fallen from +20 to -20 since last quarter. Not only are global economies issuing confusing orders but politicians have also been a study in conflict. For example, U.S. politicians decided to have a big dustup over extending payroll tax cuts, a policy economists uniformly agree is a good idea. However, our political leaders enjoy arguing so much that they delayed agreeing upon this non-controversial item. It appears as though they argue just for the sake of arguing. It's not a pretty sight for taxpayers who are the ones actually footing the bill for this frivolous behavior.
"While China's economy has been underperforming expectations, at least Chinese leaders aren't arguing among themselves."
About investing in today's markets, Stewart said, "At Wasatch, we look for high quality companies that we believe can thrive even during difficult times. Many people equate high quality companies with blue chip stocks. However, given our focus on smaller companies, most blue chip stocks are off limits to Wasatch. So we have to search for quality in companies that are not (yet) bellwethers of industry. It might be helpful to explain how we discern quality in a company. We look for smaller companies with great business models, growth prospects and strong balance sheets.
"I continue to believe that our current restrained economic growth environment points to a stock picker's market for some time to come."
The full commentary is available at the Wasatch Funds website at this link.
About Wasatch Advisors®
Wasatch Advisors is the investment manager to Wasatch Funds®, a family of no-load mutual funds, as well as separately managed institutional and individual portfolios. Wasatch Advisors pursues a disciplined approach to investing, focused on bottom-up, fundamental analysis to develop a deep understanding of the investment potential of individual companies. The portfolio managers employ a uniquely collaborative process to leverage the knowledge and skill of the entire Wasatch Advisors research team in making investment decisions. Wasatch Advisors is an employee-owned investment adviser founded in 1975 and headquartered in Salt Lake City, Utah.
Contact Information:
Jody Lowe: 414.322.9311 / jodylowe(at)att(dot)net
Gene Podsiadlo: 801.557-3964 / gpodsiadlo(at)wasatchadvisors(dot)com
The primary investment objective of WAGTX and WAEMX is long-term growth of capital.
Investing in foreign securities, especially in emerging markets, entails special risks, such as currency fluctuations and political uncertainties, which are described in more detail in the prospectus. Investing in small cap funds will be more volatile and loss of principal could be greater than investing in large cap or more diversified funds.
An investor should consider investment objectives, risks, charges, and expenses carefully before investing. To obtain a prospectus, containing this and other information, visit http://www.wasatchfunds.com or call 800.551.1700. Please read it carefully before investing.
¹To obtain the most recent list available of top 10 fund holdings please visit http://www.wasatchfunds.com. Portfolio holdings are subject to change at any time. References to specific securities should not be construed as recommendations by the Funds or their Advisor. Current and future holdings are subject to risk.
The Citigroup Economic Surprise Indices are objective and quantitative measures of economic news. They are defined as weighted historical standard deviations of data surprises (actual releases vs. Bloomberg survey median). A positive reading of the Economic Surprise Index suggests that economic releases have on balance beaten the consensus. The indices are calculated daily in a rolling three-month window.
The S&P 500 Index includes 500 of the United States' largest stocks from a broad variety of industries. The Index is unmanaged but is a commonly used measure of common stock total return performance. You cannot invest directly in this or any index.
Gross National Product (GNP) is an economic statistic that includes gross domestic product (GDP), plus any income earned by residents from overseas investments, minus income earned within the domestic economy by overseas residents.
Valuation is the process of determining the current worth of an asset or company.
Information in this report regarding market or economic trends or the factors influencing historical or future performance reflects the opinions of management as of the date of this report. These statements should not be relied upon for any other purpose. Past performance is no guarantee of future results, and there is no guarantee that the market forecasts discussed will be realized.
*Based on cumulative total return, 8 of 15 (53%), 14 of 15, 9 of 13, and 6 of 7 Wasatch equity funds outperformed their Morningstar Category for the 1, 3, 5, and 10 year periods ended 12/31/2011, respectively. Not all funds outperformed for all periods. Fund returns have been affected by market volatility and are negative for certain periods. Past performance is no guarantee of future results. (Source for data: Morningstar, Inc. All rights reserved). The information contained herein (1) is proprietary to Morningstar and/or its content providers; (2) may not be copied or distributed; and (3) is not warranted to be accurate, complete, or timely. Neither Morningstar nor its content providers are responsible for any damages or losses arising from any use of this information.
© 2012 Wasatch Funds. All rights reserved. Wasatch Funds are distributed by ALPS Distributors, Inc.
WAS002583 4/20/2012
###