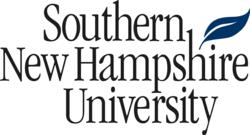 Manchester, NH (PRWEB) January 10, 2012
The online, social and mobile channels have changed the landscape for marketers. Gone are the days where online marketing was the strategy and banner advertising was the tactic. Digital push media is far from dead, but organizations and marketers need to utilize the full capabilities of a set of dynamic two-way and self-guided channels. An online MBA in Internet Marketing from Southern New Hampshire University (SNHU) helps students understand how to strategically engage in Internet marketing to achieve an organization's goals.
This online MBA provides a foundation in traditional business studies ⎯ accounting, economics, finance, operations, leadership and traditional marketing ⎯ coupled with a concentration in Internet Marketing. The Internet Marketing concentration courses are structured to progress from strategy through tactics.
The Strategic Internet Marketing course covers topics including platforms, players, technologies, business models, integration with traditional marketing, online consumer behavior, campaign development and management, marketing automation and intelligence, and online market research.
The next course explores the website and other traditional web properties, including microsites, mini-sites and landing pages. More in-depth reviews of web design, development, usability and analytics, and search engine marketing as a natural complement to websites are also featured. SEO is explored from on-page and off-page perspectives, as is optimization of such web content as blogs, white papers, ebooks and video. Paid search and how it relates to SEO (integrated search) is covered in context with the major SERPs.
The final course delves deeper into popular digital channels. Social media marketing is explored in depth as the primary driver that moved online media to facilitating conversations and fostering relationships rather than merely sending messages. Other channels such as display, remarketing, email, affiliate, mobile and video marketing as well as gaming and virtual worlds are studied.
Online and interactive are no longer niche skill sets. For today's marketing professional, understanding is essential and expertise opens up a multitude of opportunities. The program is designed for professionals already engaged in digital marketing, as well as those looking to add Internet marketing skills to a traditional business background. Career opportunities for those with experience in this field are increasing as well. The online MBA in Internet Marketing program at SNHU helps those currently involved in this field enhance their skills and assists those who want to enter this field gain the knowledge and experience to make this move.
SNHU faculty members in the online MBA in Internet Marketing program are actively engaged in the field and have extensive Internet marketing experience. They are knowledgeable and well-skilled in online engagement practices, SEO, SEM, UX design and digital marketing strategies.
Visit Southern New Hampshire University's website to learn more about the online MBA in Internet Marketing degree.
###