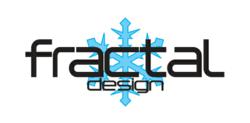 "When we first saw the Fractal Define series of cases, we knew they were on to something."
Dallas, Texas (PRWEB) January 10, 2012
Fractal Design, a leading manufacturer of computer cases, power supplies, and cooling products has announced a partnership with high-end computer system builder Origin PC of Miami, Florida. Effective immediately, Origin PC will be offering Fractal Design cases as core components of their high-performance PC product lineup.
Fractal Design computer cases such as the Define R3 have garnered numerous industry accolades and praise for their minimalistic Scandinavian design, attention to detail, and focus on value. Origin PC will initially launch the Fractal Design Define R3 silent computer case with plans to closely follow up with Arc and Core family offerings.
"We are very excited to be working with Origin PC, a proven industry leader. Their rigid quality control standards, passion for performance and dedication to customer satisfaction echoes the core tenets of Fractal Design" said Paul Heimbuch, President of Fractal Design North America. "Origin PC truly understands what the enthusiast PC community wants, and is consistently able to deliver that time and again."
"When we first saw the Fractal Define series of cases, we knew they were on to something." said Kevin Wasielewski, CEO and Co-Founder of Origin PC. "The clean yet elegant styling appeals to a very broad market segment of PC enthusiasts, and the out-of-the-box design/performance considerations were something we were very impressed with. In fact, we will be working closely with Fractal on future designs to help create what we feel will be nearly optimal case products for our customers and PC enthusiasts worldwide."
About Fractal Design -
Fractal Design, based in Gothenburg, Sweden has become a leading manufacturer of PC cases, power supplies and cooling products. The company was founded in 2007 by a team of Swedish engineers who have carefully listened to the needs of customers. The company's PC cases have won multiple awards and are renowned for combining high quality workmanship with striking design features, superior performance,
and excellent value.
About ORIGIN -
ORIGIN builds custom, high-performance desktops and laptops for hardware enthusiasts, professionals, and gamers. ORIGIN PCs are hand built, tested, and serviced by knowledgeable gaming enthusiasts, industry veterans, and award winning system integrators. Their staff is comprised of award-winning, experienced experts in the gaming and PC markets who want to share their passion with other enthusiasts. ORIGIN is located in Miami, FL and ships worldwide. For more information, please visit http://www.ORIGINPC.com or call 1-877-ORIGIN-Ø.
###