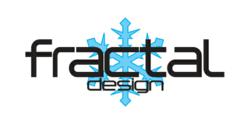 "Fractal Design has received superior product reviews and their products have been very well received by end-users.", said Merchandise Manager, Dennis Jackson. "We look forward to adding Fractal Design products to our product assortment."
Dallas, Texas (PRWEB) January 10, 2012
Fractal Design, a leading manufacturer of computer cases, announced today that their line of computer cases will soon be available at computer and electronics retailer Micro Center. Starting in the first quarter of 2012, Micro Center will begin offering Fractal Design cases at 23 retail locations across the US.
Fractal Design computer cases have garnered numerous industry accolades and praise for their minimalistic Scandinavian design, attention to detail, and focus on value. With the continued evolution of the Define, Arc and Core Series of cases, Fractal Design continues to be a leader in case innovation and has established itself as the case company that "listens".
"We received the message "loud and clear" from our customer base that they wanted a local option to purchase our products.", said Paul Heimbuch, President of Fractal Design North America. "With a reputation for highly trained, knowledgeable staff and superior customer service, the decision to partner with Micro Center was an easy one."
"Fractal Design has received superior product reviews and their products have been very well received by end-users.", said Merchandise Manager, Dennis Jackson. "We look forward to adding Fractal Design products to our product assortment."
About Fractal Design -
Fractal Design, based in Gothenburg, Sweden has become one of the leading manufacturers of PC cases, power supplies and cooling products. The company was founded in 2007 by a team of Swedish engineers who have carefully listened to the needs of customers. The company's PC cases have won multiple awards and are renowned for combining high quality workmanship with striking design features, superior performance
and excellent value.
About Micro Center -
Micro Center (a subsidiary of Micro Electronics, Inc. headquartered in suburban Columbus, Ohio) is a technology retailer focused on knowledgeable computer users. Through its 23 large-market locations nationwide, its ecommerce website http://www.microcenter.com and industry-leading selection of premier brands, Micro Center reaches huge numbers of active, tech-savvy and upscale customers. Micro Center emphasizes presentation of technical solutions through highly trained associates, extensive in-store displays and feature-laden targeted advertising.
###