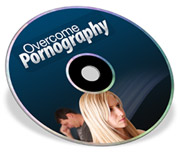 "This addiction is no respecter of persons," Ryan said in a recent interview. "Brain studies have shown that…it's harder to quit porn than crystal meth or crack."
Las Vegas, Nevada (PRWEB) January 06, 2012
According to a recent study shown on "Real Family, Real Answers", about 10 percent of Americans admit to having a pornography addiction, and the experts at OvercomePornography.com say that number is increasing annually.
The main culprit for this startling statistic is easy access to hard core pornography on the internet. Not only is internet porn readily available, but it is frequently explicit, can be viewed privately at home, and in many cases is free.
The pornography industry today is big business. At $97 billion, it has annual revenues higher than Microsoft, Google, Amazon and eBay combined reports familysafemedia.com here: http://familysafemedia.com/pornography_statistics.html#anchor1. It should come as no surprise, therefore, that the negative aspects of this industry are making their presence felt in American culture.
While Google trends show addictions to pornography and masturbation are growing at an alarming rate, many people who want to learn how to quit porn may not have access to or be able to afford expensive treatment programs.
Add to this the fact that addiction to porn has not officially been recognized as a disorder in the authoritative Diagnostic and Statistical Manual of Mental Disorders (DSM), published by the American Psychiatric Association, even though addiction to masturbation is implicitly included under hyper-sexuality. As a result, many sufferers can be denied access to the treatment they desperately need.
Now there is another option.
Las Vegas-based therapis, Ryan Wydner, has been helping patients on an individual basis for years. In fact, his reputation has grown so large that some patients spend thousands of dollars to fly across the country just to consult with him. Because Ryan's methods have a proven successful track record, including hundreds of patients in the Las Vegas area alone, his client base has grown exponentially.
Ryan has helped hundreds of people learn to break the bonds of their addictions to pornography and masturbation. But unfortunately the strong call for Ryan's services has become too demanding for him to personally meet with every potential patient for a face-to-face interaction. The waiting list for his $100 per session appointments now stretches for months.
That's why Ryan developed a new website -- overcomepornography.com – where people suffering from these addictions can finally get the help they need. Ironically, Ryan has made his expertise and experience available via the same medium that has helped cause many of these problems in the first place: The Internet.
Ryan's proven techniques have helped people in all walks of life defeat these life-destroying addictions. Here's what one successful patient recently had to say:
"I have worked with Ryan for a while now and have made a lot of progress in my recovery from addictive patterns and behaviors while healing my inner self and resolving core issues underlying addictive behaviors," said Danny of Ryan's treatment program. "Ryan has effectively taught me, encouraged me and challenged me at appropriate times to help me along in recovery. I feel I can finally see a light at the end of the tunnel and can climb out of the pit I felt trapped in. I can have the hope of a new day and life."
Overcomepornography.com gives you Ryan's own proven methodological approach to defeat the twin addictions to pornography and masturbation.
But it is not only men who suffer from these conditions. Women also are prone to pornography and masturbation addictions. A recent study by familysafemedia.com revealed that 28 percent of visitors to internet porn websites are women.
"This addiction is no respecter of persons," Ryan said in a recent interview. "Brain studies have shown that…it's harder to quit porn than crystal meth or crack." A recent article on Wired.com shows a stated that internet porn is worse then crack.
Ryan notes that standard treatments have been woefully inadequate until now. Despite good intentions, the theoretical framework for dealing with these issues has been grounded in a symptoms-based approach, rather than dealing with the root of the problem.
Overcomepornography.com overturns the traditional treatment orthodoxy and opens the field up to a holistic approach to these addictions. The website offers a wealth of resources for people trying to heal themselves and get on with their lives.
Ryan's system -- an online video-based course composed of 23 modules -- is available for purchase and immediate use on his website. Each module is the equivalent of one session with Ryan.
In addition to the video course, Ryan also is including his "8 Simple Tips for Overcoming Pornography Addiction for Yourself or Someone You Love" at no additional charge.
Men and women seeking to break porn addiction can finally find effective treatment for this serious problem with Ryan's effective new video program. To learn more about how to break the chains of these addictions for yourself or a loved one, visit http://www.overcomepornography.com to watch a free video.
###