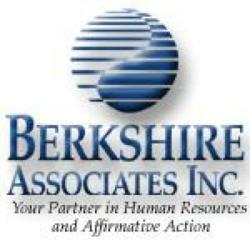 Columbia, MD (PRWEB) January 09, 2012
Office of Federal Contract Compliance Programs' (OFCCP) final rule to change the regulations that govern how federal contractors complete their Veterans affirmative action plan (AAP) is expected in spring of 2012. Once the implementation date is established all federal contractors and subcontractors will need to comply.
Berkshire Associates' latest white paper discusses in detail the significant changes that could impact both analysis and recordkeeping obligations under the new Veterans guidelines.
According to author Charu Avasthy, one of Berkshire's leading compliance experts, "OFCCP has a lot in store for 2012. While no action is needed at this time, federal contractors and subcontractors are urged to examine the potential changes closely. Contractors are also advised to document the impact the new requirements could have on their compliance efforts and day-to-day HR functions. Taking these steps now will ensure a smooth transition later."
Click here to access this FREE white paper. To set up an interview with Charu, please email laurenc(at)berkshireassociates.com.
About Berkshire Associates:
Berkshire Associates is a human resource consulting and technology firm, specializing in helping companies build the ideal, balanced workforce. As an industry leader, Berkshire provides the latest tools and services for affirmative action, applicant management, compensation management, workforce planning, diversity, and professional training. For over 25 years, Berkshire has serviced the nation's most recognizable companies; and as a result has mastered providing clients with cost-effective solutions to everyday human resource challenges.
This press release was distributed through PR Web by Human Resources Marketer (HR Marketer: http://www.HRmarketer.com) on behalf of the company listed above.
###