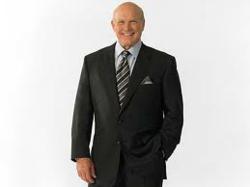 My heart was broken when Reese Witherspoon got married.
Coral Springs, Florida (PRWEB) January 06, 2012
Terry Bradshaw is hot these days garnering high viewership for Today In America with Terry Bradshaw, a high-profile gig for Nutrisystem's men's weight-loss program and he's not done yet: He's hot for Hollywood starlet Reese Witherspoon.
The 63-year-old, four-time Super Bowl winner revealed to Nancy O'Dell on Wednesday that Witherspoon is his one major Hollywood crush.
"If I dated anybody, my dream date would be Reese Witherspoon," said Bradshaw. "I met her at the CMA Awards and she is the sweetest thing in the world, but everyone knows that -- -- my heart [was] broken when she got married."
"Mr. Bradshaw is a real ladies man," says Doug Scott, Executive Producer of Today in America TV. "No matter who is with, I'm sure he will make them a happy partner."
For more on this exclusive interview and to watch Terry Bradshaw says it his own words, view the video at etonline.com.
Today in America with Terry Bradshaw offers viewers a great way to learn about business trends, emerging companies, and new technologies. With its fascinating profiles of companies in a wide variety of industries, the Today in America TV program has created quite a name for itself on cable television and in America's boardrooms.
For more information on Today in America and to see a Today in America sample visit the official website at todayinamericatv.com.
###