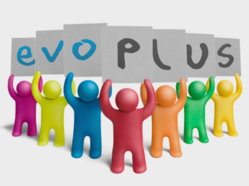 Major PPC network EvoPlus will exhibit at Affiliate Summit West trade show in Las Vegas
Montreal, Quebec, Canada (PRWEB) January 06, 2012
Pay-Per-Click and Cost-Per-Action network EvoPlus has announced their presence as an exhibitor at one of the biggest affiliate marketing conferences in the United States. Affiliate Summit West, located in fabulous Las Vegas, is the perfect opportunity for EvoPlus to network with affiliates and publishers alike. The EvoPlus team will be present for Affiliate Summit at booth # 228, from January 8th-10th at Caesar's Palace, and invites both fellow exhibitors and attendees to stop by and visit.
EvoPlus has provided quality Pay-Per-Click traffic for the past 7 years, and has risen to become an established and reputable supplier of online traffic. This Canadian network has recently launched a Cost-Per-Action (CPA) network EvoOffers, to complement their already existing Pay-Per-Click (PPC) network. EvoPlus plans to grow their CPA network through effective networking with top-notch advertisers and affiliates at the upcoming show. This major PPC network is aiming for big success with their newly launched CPA division. By working directly with advertisers and affiliates only using a consistently friendly and professional approach, this company has developed an impressive rolodex of reliable contacts.
Summit attendees can look forward to mingling with other big time exhibitors such as Google, Barnes & Noble, Capital One and EBay. Since 2003, Affiliate Summit has been bringing together some of the biggest names in the industry under one roof. These affiliate marketing events have been known to take place in major metropolis's such as New York City, London and of course, Las Vegas which probably helps to draw the massive crowds of upwards of 4600 attendees. Certainly not bad for a conference that started out as a one-day seminar at Baruch College in New York City!
About EvoPlus
Relying on its expertise in Internet marketing since 2005, EvoPlus Ltd strives to be the one-stop service for any company looking for integrated Web solutions, from Internet strategy development to search engine optimization and Web marketing. For more information on this dynamic company's wide range of products and services, please visit http://www.evoplus.ca.
###