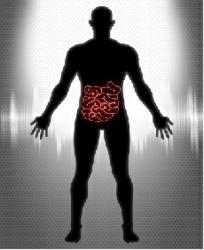 Independence, OH (PRWEB) January 09, 2012
Life Line Screening now offers a new, more accurate type of colon cancer screening test called the Fecal Immunochemical Test (FIT). The FIT screening method is the new standard of care for the early detection of colorectal cancer and is preferred by the American College of Gastroenterology.
FIT tests for human hemoglobin (blood) in a patient's stool. It does not require special dietary or medication restrictions, nor does it require fasting. It is a simple, easy, take-home test. The preventative health screening tests are available for purchase through Life Line Screening and cost only $45.
Explains Andrew Manganaro, MD, Life Line Screening's Chief Medical Officer, "There is strong scientific evidence that having regular screening tests for colorectal cancer beginning at age 50 reduces deaths from colorectal cancer. Screenings for African Americans should start at age 45. Screening tests can find cancerous cancers. This is particularly important for early stage cancers. They can also identify precancerous polyps (abnormal growths) in the colon and rectum, which can be removed before they turn into cancer."
"Colorectal" refers to the colon and rectum, which together make up the large intestine. About 75% of colorectal cancers occur in people with no known risk factors. Ninety-three percent of cases occur in people age 50 and older, and the risk increases with age. Colorectal cancer is the second leading cause of cancer-related deaths in the U.S. Although it is one of the most commonly diagnosed cancers, many people who are at risk for colorectal cancer are not being screened. If the cancer is found early and treated properly, more than 90% of patients survive five years or more.
This test is not a substitute for a regular physical and rectal examination, but is an easy, safe, user-friendly way to begin the important and possibly life-saving process of colorectal cancer screening.
Life Line Screening is the nation's leading provider of community-based preventive health screenings. For more information, visit http://www.lifelinescreening.com or http://www.lifelinescreeningblog.com or call 1-800-697-9721.
###