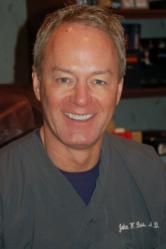 While we see strong interest in a variety of surgical facial rejuvenation treatments, including non-invasive treatments like BOTOX®, facelifts are still considered the gold standard in Phoenix
Phoenix, AZ (PRWEB) January 17, 2012
A 2010 survey by the American Academy of Facial Plastic and Reconstructive Surgery (AAFPRS) found that the most common cosmetic surgical procedures undergone by American women were facelifts. As 2011 draws to a close, Phoenix facial plastic surgeon Dr. John Bass determines this trend is continuing.
"Based on what I've seen in 2011 in my practice here in Phoenix, facelifts for women continue to be the procedure with highest demand," states Dr. Bass of the Office of Dr. John Bass Plastic Surgeon. "While we see strong interest in a variety of surgical facial rejuvenation treatments, including non-invasive treatments like BOTOX®, facelifts are still considered the gold standard in Phoenix," adds Dr. Bass.
Although we hear that economic conditions have reduced some discretionary spending, judging by the ongoing popularity of facelifts, Dr. Bass is finding that, at least in the Phoenix, Scottsdale, Yuma and Goodyear, Arizona areas where most of his patients live, more people than ever are doing what they can to retain their youthful appearance. When talking to his patients, they express that they believe keeping up their appearance is not an extravagance; rather, they feel it is a necessity. For this reason, although facelifts command the highest average fee per procedure, the demand is still high.
According to the AAFPRS report, in 2010, the most popular cosmetic procedures all involved facial surgeries: rhinoplasty (nose reshaping), facelift, and blepharoplasty (eyelid surgery). For women, their study showed the most popular procedure for women was facelifts followed by blepharoplasty. Sixty-one percent of facelifts were performed on patients aged 35 – 60 while thirty-seven percent were performed on patients over 60 years of age. These findings are consistent with the trends Dr. Bass has found throughout 2011. (For men, the demand was slightly different with rhinoplasty first, followed by blepharoplasty and then facelift.)
A facelift is a surgical procedure used to reduce wrinkles, tighten skin around the face and generally create a younger look. The procedure is extremely popular because, while it can't completely erase the signs of aging, it can go a long way in addressing:

Deep creases below the lower eyelids and along the nose extending to the corners of the mouth
Fat that is displaced
Flatness of the cheek area
Heavy facial creases
Heaviness of the forehead and around upper and lower eye region
Jaw line definition
Laxity of the neck skin
Loose skin and excess fatty deposits under the chin and jaw
Sagging in the midface
"Tired" look
Wrinkles on the forehead giving an "angry" look
Dr. Bass gets exceptional results when he combines a traditional facelift with other facial surgical procedures. He adds a brow/forehead lift to give shape and lift the eye brows and an upper and lower eyelid lift to relieve the appearance of heavy eyelids. He can improve the mid-face, jaw-line and neck region with a cheek/neck lift which repositions facial fullness and seemingly turns back the hands of time.
For information on facelifts and other surgical facial procedures performed by Dr. Bass, visit his website at http://www.jwbass.com.
About Dr. John Bass, M.D.:
Dr. Bass received his medical degree from the University of Missouri at Kansas City. He continued through five years of surgical training at the Phoenix Integrated Surgery Residency Program and two additional years of plastic surgery residency at St. Louis University Medical Center. Dr. Bass is a member of The American Society of Plastic Surgeons, The Lipoplasty Society of North America, The Maricopa Medical Society and The Arizona Medical Association. Dr. Bass has practiced plastic surgery in Arizona since 1989 and was name one of Phoenix's "Top Docs" by Phoenix Magazine. For additional information, please visit: http://www.jwbass.com
Media contact:
Jason W. Jantzen
Phoenix Marketing Associates
http://www.PhoenixMarketingAssociates.com
602-282-0202
###