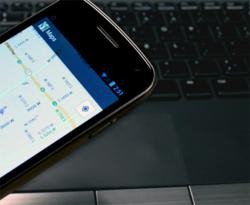 Salt Lake City, UT (PRWEB) January 09, 2012
Cirque continues to lead the industry in the combination of touch and NFC capability at the 2012 Consumer Electronics Show in Las Vegas. GlidePoint trackpads featuring the patented integration of touch and NFC will be on display at the NXP Semiconductors booth (CES Central Plaza, booth: CP8). We will be showing examples of GlidePoint with NFC in a notebook PC and in an industrial keyboard.
The demand for NFC capability is rapidly increasing. Native support in Windows 8 and new applications for data sharing and device pairing make NFC a necessity for future computing platforms. The trackpad, already a natural user input device, is the perfect place for adding NFC to a portable computer, especially for designs using metal enclosures. Cirque's patented methods for combining an NFC antenna with a touch sensor, and ensuring the two systems do not interfere with each other, enables PC OEMs to easily add NFC to their devices.
See Cirque's NFC enabled trackpad technology in action at CES 2012, and stay tuned to cirque.com and our YouTube channel (youtube.com/user/CirqueCorp) for more NFC and touch content.
For more about Cirque's other innovative touch solutions, visit us at http://www.cirque.com.
Cirque, GlidePoint and all associated logos are trademarks of Cirque Corporation.
###