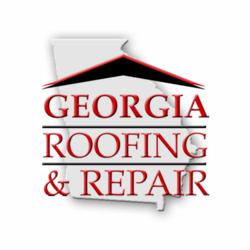 Honesty, integrity & quality workmanship are driving our success!
Atlanta, GA (PRWEB) January 09, 2012
Georgia Roofing & Repair, Inc. a local Atlanta Residential & Commercial Roofing & Interior Construction Company, recently hired two new project managers, Roger H. & Billy W., to manage and oversee all the firm's recently acquired Residential & Commercial projects. In addition to traditional Roofing, Gutters, and Siding Services, the company also does Interior Remodel, Drywall, Painting, Flooring, Windows, Doors & More. "It's because of the number and variation of the projects that a need developed within the company for 2 new project managers," said owner and operator Jeff Weber.
Fortunately, the company didn't have to search far and was able to promote from within. Roger H. already had a special relationship with company and over 25 years of experience and is one of its top producing residential salesmen. Billy W. also brings 20 years of experience and is our top producing commercial sales rep.
"We're excited to promote from within," says Jeff Weber, Georgia Roofing & Repair's President. "They bring a lot of practical experience to the field and will share their qualities within our organization as we grow… most notably teamwork and organization."
The projects are definitely there, due to severe weather and new economic growth in the commercial sector here in Atlanta, GA. "I have my work cut out for me," says Roger H. "But then again, we have really good crews which goes a long way. I'm looking forward to adding a lot of attractive roofs to the Atlanta Metro skyline."
Georgia Roofing & Repair is a fully licensed and insured residential and commercial roofing contractor serving all areas of metro Atlanta. The company is an active member of the NRCA (National Roofing Contractors Association) and an Accredited Member of the BBB (Better Business Bureau) and provides roofing, siding, gutter, and interior services.
# # #