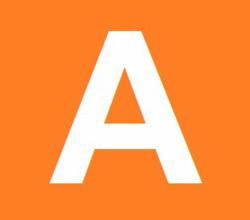 Discover the best news, articles and infromation from all around the web in one place!
(PRWEB) January 08, 2012
New Sports section avaliable now. Sports.Alltopics.com is the best place to be for anybody who wants to know the latest news, scandals and scoops from the world of Sports. Whether a reader is a sporting "expert" who wins all the bar bets or just a couch potato who yells at the TV on Sunday, Sports.alltopics.com has all the articles, news and fast-breaking sports stories.
Instant access wins the game. Alltopics has current, popular and comprehensive coverage of all the sports articles, video and images gathered from all over the Internet. The website gets its sources from all the popular networks, including Google, Facebook and Twitter, and its all rated by popularity. If the piece of news is widely liked and read, Alltopics would place it with all the other current articles compressed in one big website for easy and instant access.
Alltopics becomes the no.1 information source for sports news, where a reader can be updated every day, or even every minute. Why did the UK coach use racist language on the field? Who is suing the Warriors right now? Why is Tim Tebow the center of a Pat Robertson lawsuit? And why did the favorite get walloped last Sunday? Alltopics will tell you all about these stories and will provide much more information on other topics.
After a quick browse on the website one will see more material than could be Googled in a day; for instance, topics about sports, which are free and easily accessible. Readers have the advantage of capturing every single conceivable source from the net represented by its hottest, strongest and most popular stories. It's all on one website in a convenient all day and all night spot.
Alltopics.com is a spectacular website, a composite home for news, information, gossip, reports, visuals and news flashes, all offering the reader the best news, 24/7/365. It's arranged by subject and popularity so that everybody gets all the news one wants.
# # #