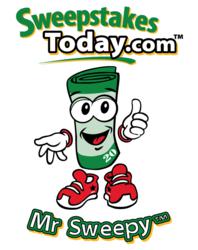 (PRWEB) January 10, 2012
A Signature mattress set valued at over $2,600 put Cincinnati OH resident Chris Berry into SweepstakesToday.com's (http://www.sweepstakestoday.com LINK) prestigious 10K Club on December 30.
"I won a new queen size Dr. Breus Bed™. I just made a move to a bigger place," Berry said, "and I really need this." He won the bed in the GlaxoSmithKline - Breathe Right/Sleep Right Sweepstakes which he found at Sweepstakes Today.
Berry is a tremendous fan of the site, which offers free membership, saying "I feel that the 10K Club is an honor… the number of (10K Club) Members shows that Craig McDaniel (the sites founder and president) and his staff are doing a lot of great things for a lot of people."
He's also a regular winner, not surprising since he started entering sweepstakes almost 35 years ago. "I sweep because it's fun. It gives me a chance to win some things that I could not afford to buy." Most of his wins are small, he explained.
A big fan of NASCAR he's won several sets of tickets and enjoys taking friends with him to the races. He once won a two-year's membership in a woman's fitness center which he gave to his wife.
"I try to enter only the sweepstakes that I really want to win," the retired man said, adding that he often wins gift cards. "As the years go by I win more and better, larger prices. That's exciting!"
###