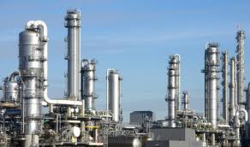 Industrial and Mechanical Engineering @ ScienceIndex.com
(PRWEB) January 09, 2012
The Industrial and Mechanical Engineering Sciences are two of the new key sections in the Engineering Sciences category of the "Science News Indexed" Website ScienceIndex.com. The users of the website index nearly 150 scientific journals publishing in these two disciplines which currently contain over 23,000 articles.
The Engineering Sciences Website ScienceIndex.com was established to index the very latest news headlines, references and resources from scientific journals, books and websites worldwide. This science and research content is contributed by the website's users. There are currently over 1.3 million stories distributed among 75 categories, a content base that is steadily growing. ScienceIndex.com covers news in all fields of biology, business, chemistry, engineering, geography, health, mathematics and society. The Engineering Sciences Category covers the design, manufacture, and operation of efficient and economical structures, machines, processes, and systems. This category is subdivided into eight sections including Architecture, Chemical Engineering, Civil Engineering, Communication, Control Systems, Electronics, Industrial Engineering, and Mechanical Engineering.
ScienceIndex.com's Industrial Engineering Sciences Category deals with the design, improvement, and installation of integrated systems of people, materials, and equipment. Within this section the website currently contains over 11,000 articles indexed from 90 scientific Industrial Engineering journals. The latest additions include an article on the multi-product economic lot scheduling problem with manufacturing and re-manufacturing using a basic period policy. Manufacturing and re-manufacturing operations are performed on the same production line, thus, manufactured and re-manufactured products have the same quality and fulfil the same demand stream. The authors of this study propose a novel basic period approach for the solution of the economic lot scheduling problem with returns (ELSPR). This approach can save an average of nine percent of costs with a maximum of 52 percent. The proposed approach requires short computational time and can be easily implemented. Another recently added article analyzes the environmental impact and the economic value of disassembly and recycling waste electronics and electrical equipment using Petri net analysis. Waste Electrical and Electronic Equipment (WEEE) has an adverse impact on the environment. Therefore, it is important to reduce the quantity of WEEE through recycling. The authors apply a Petri Net (PN) based analysis approach to deal with the disassembly and recycling problems in end-of-life WEEE. They determine the optimal trade-off between the cost and environmental effectiveness of the disassembly processes by PN analysis and use a case study to illustrate the proposed analysis method.
The Mechanical Engineering Sciences Category of ScienceIndex.com covers design, production, and use of machines and tools for generation and application of heat and mechanical power. This category currently contains nearly 12,000 articles from over 50 Mechanical Engineering journals. One of the latest inclusion is a paper which investigates chaos synchronization in photonic crystal lasers. The authors address the dynamics of photonic crystal laser in the presence of optical feedback by investigating chaos synchronization for photonic crystal lasers. Their results indicate that very small parameter mismatches between the transmitter laser and receiver laser strongly affect complete chaos synchronization between them. Another article covers component sizing of a plug-in hybrid electric powertrain via convex optimization. The authors presents a novel convex modeling approach which allows for a simultaneous optimization of battery size and energy management of a plug-in hybrid powertrain by solving a semidefinite convex problem. The article points to the importance of the gear and engine on/off decisions, and it also shows the importance of the gear and engine on/off decisions, and it also shows that the convex optimization and Dynamic Programming point toward similar battery size and operating cost when the same gear and engine on/off heuristics are used. The authors model battery sizing of a plug-in hybrid electric vehicle as convex problem which simultaneously obtains optimal battery size and power management. The convex problem is a semidefinite program. The optimal size of a double energy buffer is obtained in several minutes. They conclude that due to the low computation time, the convex modeling approach enables optimization of problems with two or more state variables.
Besides the highlighted Industrial and Mechanical Engineering sections, ScienceIndex.com's Engineering Sciences Category contains another six subsections including Architecture, Civil Engineering, Chemical Engineering, Communication, Control Systems, and Electronics Engineering.
Overall, nearly 75,000 users of ScienceIndex.com index over 8,100 journals covering the broad spectrum of the sciences. They share about 3,000 new articles every day. Since new science content is discovered in real-time, the delay between original publication and appearance at ScienceIndex.com is no more than two days. The content at its' frontpage is rarely older than 20-60 minutes after submission.
The site delivers its content through a number of RSS feeds including a "Most Shared Content" RSS Feed and a @ScienceIndex_ Twitter account informing its followers about the latest developments in the sciences. The online traffic can now also be watched in real time using a ScienceIndex.com "Life Traffic Feed" and a "Real-Time View".
###