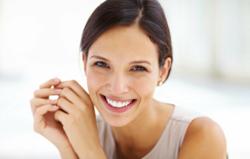 The latest technology has revolutionised your visit to the dentist. You can now see what is happening in your own mouth. Allowing you to decide the best treatment for yourself.
Preston, Lancashire (PRWEB UK) 10 January 2012
Cosmetic Dentistry is the specialized aspect of modern dentistry that focuses on the enhancement of the natural beauty and appearance of the teeth, gums and the smile. Things have to work right before they can look good to gain longevity. If you control the forces that cause teeth to breakdown they will last much longer. Cosmetic Dental treatment is based on artistic creation in a framework of science that requires extensive knowledge and experience to be done correctly.
A cosmetic dentist in Preston is incorporating the latest innovative technologies into her practice – including 3D imaging systems and digital laser dentistry - in order to provide dental care that are more effective ,safer, and more comfortable.
Dr. H. Kaviani and her team of dental specialists at Lane Ends Dental Practice Preston believe in the abilities of new technology to help provide healthier teeth and gums. They are also confident that state-of-the-art equipment makes dental visits more comfortable and pleasant for patients.
In the past, most patients were reluctant to have any kind of cosmetic dental treatment, as the techniques used, were often painful and required several visits before even the slightest difference could be seen. But thankfully, things have changed a great deal in the last few years. Advances in dental technology have provided less stressful visits, decreased pain and discomfort, and better results.
Preston Dentist Dr. Kaviani at Lane Ends Dental Practice has been performing cosmetic dentistry dental implants procedures in Lancashire for more than sixteen years. Over the course of her international career she has seen dental technology change rapidly with the times, as x-ray processing and patient education tools have moved into the digital age.
But being on the cutting edge of new-age dental technology is not about having the latest gadget; it is about offering the best treatment experience and finest results to the patients! Dr. Kaviani introduces new technology into her practice only after careful research to choose the technology with proven performance. Whether new technology is less invasive, more comfortable, offers better diagnostics or delivers better, longer lasting results, the bottom line is a better experience for each and every dental patient.
The key to success in Cosmetic Dentistry is the skills in being able to consistently apply new and modern techniques and materials with precision to heighten the beauty of the smile creation while improving the general dental health of the mouth. Advancements in new dental technology offer better solutions for traditional oral health problems than ever before. Some technologies you may see the next time you visit your Preston dentist will include:
CAD-CAM; a sophisticated system for the production of all-ceramic inlays, onlays,veneers and crowns for anterior and posterior teeth. It enables ceramic restorations to be created and placed on site during a single appointment whereas conventional or dated techniques required temporaries to be placed for several weeks while an off-site dental laboratory made the restoration.
Laser Dentistry; Lasers have long been the standard of care in medicine for many surgical and cosmetic procedures. It offers a much less invasive alternative to many procedures such as gum treatment, removal of decay and teeth whitening. The light energy that is emitted from lasers results in a shortened and almost painless healing period.
Digitalized Dental Implantology; with the advancement of digital 3-D imaging, precise computer software, and unique surgical guides dental implants can replace missing teeth with pinpoint accuracy, minimum discomfort, and stunning aesthetics.
Oral Cancer Detection Technology; Cancer is a devastating, even deadly, as it can easily go undetected until it has progressed to later stages. Early detection is always vital for increasing the survival rate. This technology utilizes tissue fluorescence to visualize abnormal cells before they even reach the surface of the tissue.
Florida- Probe; A computerized automatic probing and charting system that helps dentists and hygienists to detect and diagnose periodontal disease at a very early stage. It provides an interactive exam that helps the patient to participate in treatment planning and decision making.
Digital Radiography; is the latest technology used to take dental x-rays. It is safer, faster, more accurate, and far more biologically conscientious than its traditional counterparts. The x-rays require no film, therefore reducing exposure to radiation by 80 percent and eliminating hazardous wastes. This technique uses an electronic sensor that captures and stores the images on a computer. This image can be instantly viewed and enlarged helping the dentist detect problems easier. Digital x-rays are essential, preventative, diagnostic tools that provide valuable information not visible during a regular dental exam.
By placing such emphasis on providing gentle dental care, Dr. Kaviani says ,Preston Dental Practice will strive to offer comprehensive dental care utilizing cutting-edge techniques in Cosmetic dentistry, Smile Makeovers and Periodontal care. Good dentistry is more than excellent clinical skills and state-of-the-art equipment. Establishing lasting relationships with our patients, based upon mutual trust and open communication, is an important factor.
We invite you to discover how comfortable and effective modern dentistry can be when you put the most advanced dental technology available in the hands of caring, experienced professionals. Please contact our Preston Cosmetic dentists, today to schedule a complimentary consultation, or alternatively visit http://www.dentistspreston.com/page/general_dentistry
###