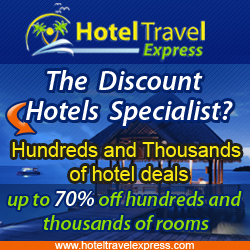 Enjoy Exciting events in Paris - Cheap Paris hotels by HotelTravelExpress
Perth, Western Australia (PRWEB) January 09, 2012
It is often said that Paris is the most beautiful city on the face of the earth, and there are actually various points that can be raised to support this assertion. For those who want to experience the charm and elegance of the prestigious French capital, all that needs to be done is to visit the city in January when there are more than enough fantastic events. Luckily, there are various cheap Paris hotels for the teeming tourists and visitors.
For those in love with the opera and angelic performances, there is the impressive Royal Danish Ballet, which will hold at Opera Garnier from the 9th to the 10th of January. There will also be another spectacular performance called Manon at the Opera de la Bastille from the 22nd of January to the 13th of February. These are just a few of the various amazing opera shows that Paris has to offer.
From the 7th to the 8th of January, owners and lovers of dogs will gather in Paris to witness one of the largest canine shows in Europe –the Paris Dog Show. At the show, enthusiasts and dog keepers show off thousands of dogs and viewers are also offered the opportunity to see hundreds of breeds. As one of the most important capitals of Europe, Paris is never short of pleasant surprises.
Also, as expected, fashion does not take the back seat in Paris. Thus, from the 18th to the 22nd, and from the 23rd to the 26th, the whole city will be set aglow as the Paris Fashion Week goes on. Here, tourists are able to assess some of the finest collections, rate trendy wears and see some of the latest designs.
Understandably, these events draw large numbers of people into the city but as long as there are companies like HotelTravelExpress, getting a decent room to stay at rates that will burn no hole in the pocket is very much possible. After years in the hospitality industry, HotelTravelExpress is serving clients across the globe and for those interested in spending this January in the celestial city of Paris, there is no surer bet when it comes to cheap hotels in Paris.
For more information, please kindly go to http://www.hoteltravelexpress.com or contact info(at)hoteltravelexpress(dot)com for comfortable and discounted Paris hotels.
# # #