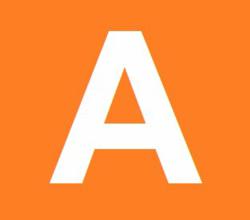 Discover the top news with a single click!
(PRWEB) January 09, 2012
Alltopics launches yoga news. Yoga.alltopics.com is where America goes to relax, breathe deeply and learn everything about Yoga, the most spiritual of all physical workouts. Whether the reader is a Yoga beginner or an advanced Yoga enthusiast, one will find exactly the information, news and video/visuals at Yoga.alltopics.com, all new and rated by popularity.
Spiritual workout is now avaliable for all. Yoga.alltopics.com has an abundant and extensive article section, where all the information is gathered from every popular internet news and source in the world, including Facebook, Twitter and GooglePlus. Alltopics not only searches and organizes the items, but also rates them for popularity. If a Yoga link has been read, liked or tweeted, Alltopics would have it on the display right now. The website saves hours of helpless search. The best and most popular Yoga articles and media are available 24/7/365 on this spectacular website, always changing, all the time.
Alltopics makes the search easy and fast. Browsing Yoga.alltopics.com gives the reader a look into every accurate opinion, rigorous exercise, position sequence, science versus religion debate, spiritual insight, style and culture that the topic of Yoga can produce. All the information is now avaliable on one website, which gathers sources from thousands of websites. Yoga news is among many the most fascinating and enthralling topic, and, as every new story unfolds from the world of the physical and spiritual, Yoga.alltopics.com gives the readers the gist of information. Every post is being rated and becomes accessible in a blink of an eye.
Discover new yoga sections. Yoga.alltopics.com has all the interesting and entertaining topics: What's the best Yoga type for individuals? What are the best sequences to relieve stress? What charming new e-book details Santa's Yoga routine? And what is "Antigravity Yoga"—can anyone hang their way to health and spiritual contentment? The answers to these and so much more are all gathered in Alltopics, but since the website changes every second, the posts don't hang around for a long time.
Alltopics.com is an incredibly well organized composite news and information website that offers the best news from the world of Yoga. All news are rated by subject and popularity, which makes the topics fresh, well-considered and newly minted. Yoga.alltopics.com will put every reader into the blissful state of joy.
# # #