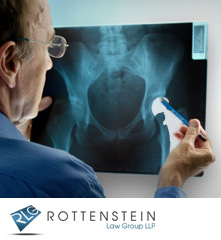 New York, NY (PRWEB) January 09, 2012
Forbes.com contributor Peter Cohan based his prediction primarily on the results of a $1 billion settlement paid by Sulzer Orthopedics in 2001. 6,800 patients had sued Sulzer after they had been implanted with artificial hips and knees contaminated by an industrial lubricant. The average individual settlement was $147,000, a figure that Cohan inflates by 15% to reach $169,000. In total, Cohen expects the lawsuits filed against DePuy, Zimmer, and other metal hip manufacturers will cost the companies around $5 billion.
An article appearing last week in the New York Times notes that DePuy faces approximately 4,000 lawsuits over its faulty hips. While the majority of these cases are related to the company's recalled ASR hip system, an increasing number of lawsuits are being filed due to the failure of the Pinnacle system. To date, close to 600 Pinnacle claims have been consolidated in a Texas federal court. Due to the widespread failure of all-metal hips and the costs associated with revision surgery, the total number of Pinnacle lawsuits could increase significantly.
The Rottenstein Law Group maintains a website with information about DePuy's problematic hip implants at depuyhipreplacementlawsuit.com. The site has features that allow for easy sharing, including links for automatic posting on Facebook and Twitter.
About THE ROTTENSTEIN LAW GROUP
The Rottenstein Law Group is a New York-based law firm that represents clients in mass tort actions. The firm was founded by Rochelle Rottenstein, who has more than two decades of experience as a lawyer, to represent clients hurt by defective medical devices. http://www.rotlaw.com
Contact:
The Rottenstein Law Group LLP
Rochelle Rottenstein, Esq.
1259 Veeder Drive
Hewlett NY 11557
(212) 933-9500 (office phone)
(212) 933-9980 (facsimile)
rochelle(at)rotlaw(dot)com
http://www.rotlaw.com
###