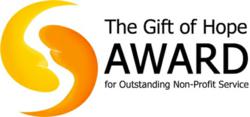 If you study the statistics or simply read the news, it's obvious that a large segment of the population is barely getting by.
Southern California (PRWEB) January 10, 2012
After being inundated with inquiries and entries from all the country, Authentic PR and its advisory committee have made the decision to allow charities from all 50 states to compete for the $10,000 public relations gift. The services will include publicity, marketing and social media services for 12 months.
According to Giving USA, a report compiled annually by the American Association of Fundraising Counsel, figures on American philanthropy in 2010 showed that individuals and bequests contribute 80% of donations. That number goes up to 87% percent if you include family foundation giving. Corporate giving falls in the minor 15 to 20% range. As of the fourth quarter of 2011, we know more than half of non-profit's contributions are down from 2010.
Mary Ann McQueen Butcher, Managing Partner for Authentic PR said," If you study the statistics or simply read the news, it's obvious that a large segment of the population is barely getting by. That means many of them are needing and getting help from local charities. These very charities need as much support as possible. Further, we want to do our part after the holidays when contributions slow down."
"We have the expertise to help make a difference for at least one non-profit organization," remarked Dustin C. Parker, Authentic PR Partner. "There are scores of non-profit's helping families, animals, the homeless, the environment and many others. We want to be sure that the winner of this competition can use their donations for the needs of the community while we handle the publicity & marketing so they gain greater awareness which can turn into more contributions."
Submissions are now being accepted and will be through Monday, January 30, 2012. Winners will be announced on Tuesday, February 21, 2012.
TO BE CONSIDERED, NON-PROFITS MUST MEET THE FOLLOWING CRITERIA:

Be a current 501(c) 3 organization in good standing for at least 3 years
Organizations must be based in the United States and benefit US causes (and may be affiliated with a national charity). Programs of non-profits, unincorporated nonprofits and coalitions are ineligible
Organizations may self nominate or have some one or a company apply on their behalf
Provide a 500-word narrative or a video (up to 5 minutes) that includes the following: A description of the charity's work, who it serves and why it needs assistance
Three references are required. References can include board members, funders, community partners or other stakeholders, but are preferably not staff members of the nominated organization. Please alert your references that the Authentic PR Award Selection Committee may contact them for more information
The immediate past year's financial statements must be submitted (balance sheet and income statement). Audited financials are preferred, but if these are not available, then please submit the organization's most recent 990. If the 990 is not available, then internally‐produced financial statements with a description of internal review and controls may be submitted.
NOTE: ALL MATERIALS SUBMITTED ARE KEPT IN STRICT CONFIDENCE AND WILL NOT BE SHARED

One Letter of recommendation from someone who is not a staff or board member at the nominated organization or the person making the nominating, and who can corroborate or validate the information submitted about the program, activity, initiative or accomplishment being
HOW TO NOMINATE A NON-PROFIT:
To nominate a non-profit, visit us on Facebook at http://www.Facebook.com/AuthenticPR. "Like" the page and then gain access to the nomination application for the $10,000 prize.
To submit your video, visit us at http://www.YouTube.com/AuthenticPR and Create A Video Response to our 2012 Gift of Hope Award for Outstanding Non-Profit Service Video.
All terms, conditions, FAQs & Instructions are available on our website at
http://www.Authentic-PR.com/NonProfit
HOW NOMINATIONS ARE EVALUATED:
The Authentic PR Management and its trusted advisors will review all submissions for The 2012 Gift of Hope Award for Outstanding Non-Profit Service.
ABOUT AUTHENTIC PR:
Authentic PR has 25+ years of successful, innovative marketing & publicity experience thanks to their executive experience at ABC-TV, Disney, Intel, Century 21, Cisco Systems, Pepsi, Frito Lay. Current clients include everything from one-person businesses to Fortune 100 companies. Authentic PR is the first company to offer online, real-time, no-cost, live marketing consultations regarding PR, social media, reputation management analysis, etc. While providing strategic custom marketing programs, they also offer free business directory listings & weekly guest blog opportunities. The firm stays ahead of the technology curves that now are intertwined with the practice of marketing, publicity and marcom. It is also called upon regularly by venture capitalists that want to learn about industries like CPG, beverages, technology and media.
# # #