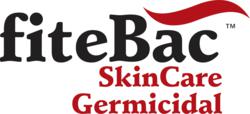 fiteBac needs to focus on answering the overwhelming number of inquiries about the technology and efficiently disseminating the information.
Marietta, GA (PRWEB) January 10, 2012
fiteBac SkinCare, LLC, a biotechnology company headquartered in Marietta, GA, has announced the expansion of the company, creating a new department and appointing a consulting team coordinator. The company's impressive intellectual property is driving rapid expansion, requiring the new department to respond to leads generated in the U.S. and internationally.
Bob Pressley will join fiteBac SkinCare, LLC as Operations Manager in the Information and Advertising Department. This key position will focus on responding to the overwhelming interest in fiteBac's skin care product releases, fiteBac SkinCare Hand Softening Gel and fiteBac SkinCare Germicidal Hand Softening Gel. The overwhelming response to these products is due to the products' strong potential to improve hand hygiene protocols and compliance with those protocols in the medical, dental, and hospital professions.
This new key position will help organize and build a strong, productive department able to respond quickly and effectively to the informational requests and needs of prospective groups and organizations interested in the fiteBac technology.
fiteBac has developed and introduced a world-changing hand hygiene technology for the medical and dental professions that is far superior to traditional sanitizers. fiteBac's scientific team and researchers know there is no other hand sanitizer or germicidal gel that can compare to fiteBac's SkinCare Germicidal formula. Researchers recognize the product's unique properties that the company believes will become the standard of hand hygiene care for professionals and staff in hospitals, medical offices, nursing homes and other healthcare facilities.
By reducing bacteria and germs on skin, the germicidal hand gel is helping people stay healthier while solving many problems of other hand sanitizers. Recent research discoveries have found many ingredients in most hand sanitizers that worsen the skin's damaged condition, but fiteBac is alcohol-free, water-free, petroleum-free, fragrance-free, paraffin-free, nonabrasive and non-greasy. Its silicone cross co-polymer formulation is hydrophobic, applies easily and keeps hands soft. It allows skin to perspire and breathe while helping to prevent moisture penetration. It was formulated by highly accomplished chemists and scientific experts retired from Dow Corning.
"After a very successful launch of fiteBac SkinCare Germicidal Hand Softening Gel, we're pleased to add Bob in the expansion of fiteBac SkinCare. We need to focus on answering the overwhelming number of inquiries about the technology and efficiently disseminating the information," says Kirk Kimmerling, CEO and President of fiteBac SkinCare, LLC.
About fiteBac™ SkinCare, LLC and KHG : fiteBac SkinCare, LLC is a subsidiary company of Kimmerling Holdings Group, LLC ("KHG"), a Georgia-based biotech company that has developed an antimicrobial platform intellectual property technology. KHG was founded in 2009 by Kirk Kimmerling, DDS Marietta Dentist and Dan Kearney. The two set out to create products to "change the world, one product at a time." Kirk and Dan first targeted bacterial issues in dentistry, knowing that solving those problems would lead to dramatic improvements in oral health, and more importantly, systemic bodily health. They engaged a team of highly accomplished chemists and scientists retired from Fortune 500 companies and researchers from major universities. In doing so, KHG has developed technology with several patents pending that has application well beyond dental materials, and has exciting potential in medical, plastic, composite, coating and other applications that are in various stages of development, some close to commercialization. fiteBac SkinCare Hand Softening Gel is the first product to be released under the fiteBac brand name.
To learn more about fiteBac SkinCare, visit http://www.fitebac.com or watch our video at http://youtu.be/fsDhp2KA8ds
###