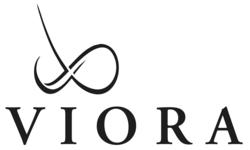 Jersey City, NJ (PRWEB) January 10, 2012
Viora, a leading medical aesthetics manufacturer, is excited to announce its participation in the 2012 Annual Congress of the International Master Course on Aging Skin (IMCAS) taking place January 26-29, 2012 in Paris, France at the Palais des Congrès. In addition to V-touch product launch activities at the exhibition (booth no. C9), Dr. Monica Elman will be presenting on Viora's proprietary technology, CORE™ (Channeling Optimized RF Energy) utilized in Reaction™, Viora's leading body contouring and skin tightening device.
Exhibition – Booth No. C9
At booth no. C9, Viora will launch its new product, V-touch™, the next generation in fractional RF technology for facial rejuvenation and resurfacing. The V-touch system leverages advanced SVC™ technology to provide for unprecedented results in fractional non-ablative skin renewal and resurfacing as well as bi-polar skin tightening utilizing CORE™ technology. V-touch is a patient-centric innovative fractional RF system that delivers superior results — and is less painful, safer and offers a more controlled treatment experience.
In addition to the new V-touch device, other Viora products on display include: Reaction™, Viora's leading system for body contouring & skin tightening; Infusion™, an advanced electro-mesotherapy aesthetic device for facial and body treatments; and, Pristine™, the award-winning diamond-peel microdermabrasion system.
Attendees will also be able to learn more about ReFit, the innovative concept used to treat sagging skin and stretch marks following rapid and extreme weight loss, whether via childbirth, medical procedure, diet or exercise.
CORE™ Presentation
Dr. Monica Elman, a specialist in dermatology since 1990 and practicing at the Ichilov Tel Aviv Medical Center in Israel, will be speaking on January 29 at Session 63 in Room 6. Her presentation entitled Exploring Channeling Optimized RF Energy (CORE™) technology for focused treatments in the subcutaneous and dermal layers will explain the benefits of multiple frequency RF modes in contouring treatments.
About Viora
Viora is a market-leading manufacturer and technology provider of microdermabrasion, electro-mesotherapy, light-based and advanced radiofrequency systems for the global aesthetic and medical markets. All of the products are developed by a team of veteran engineers in the industry as well as medical experts including physicians, surgeons, dermatologists, medical researchers and independent clinical directors. For more information, visit http://www.vioramed.com.
###