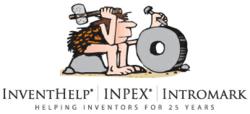 Pittsburgh, PA (PRWEB) January 11, 2012
InventHelp®, America's largest invention submission company, announces that two of its clients, inventors from Ohio, have designed a modified arrowhead that allows for easier and cleaner removal from a decoy or game hide. This invention is patented.
"Fanizzi Head" arrowheads could prevent the arrowhead from breaking off, which avoids messy tearing of the game hide and costly replacements. The sleek designs would enable a user to exert less time and effort in the retrieval process. The Fanizzi Head features a sharpened back edge which would reduce resistance when pulling out the arrow.
Fanizzi Head would consist of a triangular, 85-, 100- or 125-grain head that features a sharpened back edge. As the user pulls the head from the decoy or game hide, the sharpened edge would cut through the material, which would minimize resistance. An alternative version would feature a rounded back edge as well as sharpened.
InventHelp® is attempting to submit the invention to companies for review. If substantial interest is expressed, the company will attempt to negotiate for a sale or royalties for the inventor. For more information, telephone Dept. 09-CLC-2210 at (800) 851-6030.
Manufacturers interested in reviewing additional inventions and new product ideas can contact InventHelp's marketing partner Intromark by filling out an online request to review new product ideas here.
# # #