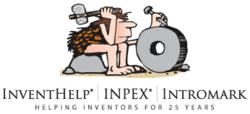 Pittsburgh, PA (PRWEB) January 13, 2012
InventHelp®, America's largest invention submission company, announces that one of its clients, an inventor from North Carolina, has designed a portable blender designed to be installed in a truck. This invention is patented.
The "To Go Health" would enable a trucker to fix healthier snacks and drinks while on the road. The invention would help to promote a healthier diet, and could offer an individual more control over what he or she eats. The idea could reduce the need to stop at unhealthy restaurants or trucks stops for food, and could feature a compact, portable design. Ideal for truck drivers, the To Go Health could also be used by outdoor enthusiasts or other travelers.
The invention would resemble and operate like a conventional blender, featuring a flat or domed flip-up lid, six-cup container and base threads located on the bottom. The base threads would be covered by a sealing ring and would attach to the component that houses the blades. The blade component would then attach to the motor base, which includes multi-speed control buttons to stir, cream, mix or chop the food or drink being prepared. A power cord connector would be located on the side, and the blender would plug into the truck's cigarette lighter or power port via a power cord.
InventHelp® is attempting to submit the invention to companies for review. If substantial interest is expressed, the company will attempt to negotiate for a sale or royalties for the inventor. For more information, telephone Dept. 08-FML-185 at (800) 851-6030.
Manufacturers interested in reviewing additional inventions and new product ideas can contact InventHelp's marketing partner Intromark by filling out an online request to review new product ideas here.
# # #