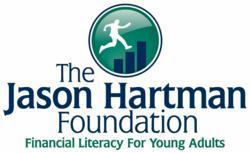 Bottom line, I removed myself from the victim mentality and took control of my life, said Eric Thomas.
Irvine, CA (PRWEB) January 09, 2012
Motivational speaker Eric Thomas, nationally known as "ET the Hip Hop Preacher," sat down with the Young Wealth Show during its 35th podcast. During this episode, Thomas shares his philosophy on breaking generational cycles by changing belief systems and taking responsibility for not only successes, but failures, and making decisions with the realization that success starts from within.
The renowned speaker decried an idea he feels is held by millions of Americans—the idea that the American dream is impossible. "People talk about how great this country is—and it's a great country—but I feel that many young people don't believe they have access to the American dream," declared Thomas. "Most kids just follow the cycle. My grandfather didn't finish high school. My father didn't and I didn't. But you can break the cycle. You can have a successful marriage and be a good father. Most of the people that I deal with have no vision and they live out the reality that's given to them."
As Thomas's mentor relationship with his pastor progressed, his pastor suggested that he obtain a GED and then college diploma. Thomas said he didn't believe it was possible. The key to breaking the cycle and believing in himself, Thomas said, was taking full responsibility for his destiny.
"Bottom line, I removed myself from the victim mentality and took control of my life. I'm not just going take responsibility for the success in my life—I'm going to take responsibility for the failures in my life. When you're willing to accept that you're the problem, you immediately become the solution. You stop blaming people. You make decisions."
Thomas said a key factor in helping young people with their self-image is goal setting. "I really don't have time to spend fifteen minutes talking about your problems. The focus is not what happened to you—it's what you're going to do about it."
Renown speaker, educator, author, activist and minister, Eric Thomas is rising to national prominence by delivering a high energy message that tells youth through first-hand experience how to live up to their full potential and greatness and by breaking the cycles of crime, hopelessness and despair that many face daily. Known for his engagingly personal approach, his messages are both dynamic and inspiring. When coupled with his own cycle-breaking experience his blunt essays on reality and remarkable ability to reach even the most jaded of minds, has helped thousands of youth nationwide become peak performers academically, spiritually and personally.
About The Jason Hartman Foundation
The Jason Hartman Foundation was established to assist young people to learn how to build wealth and live The American Dream. The Jason Hartman Foundation is a non-profit organization which sponsors the Young Wealth Show, a growing collection of podcasts aimed at teaching investing and entrepreneurship to young investors. The Young Wealth Show aims to remedy this educational deficit as much as possible. For information, call 714-820-4290 or visit The Jason Hartman Foundation online.
###