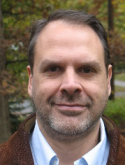 Making a maximum 401K contribution isn't difficult, but we at the institute want to make it as easy as possible for subscribers.
Fairfax, VA (PRWEB) January 10, 2012
Richard Geller, CEO and managing director of FinancialSuccessInstitute.org, stated today, "It's a new year and time for people to put the year's financial plan in place. That should certainly include planning for retirement and taking full advantage of making the maximum allowable 401K contribution. The Institute will put together a short guide and other resources making it easy for investors to consistently add to their 401K contribution."
Geller adds, "The most important step to maximizing your 401K contribution is getting started. A May 2011 study by Aon Hewitt, a unit of Aon Corporation, of 120 large companies found 401K participation at 75.8% for eligible employees. However, 28% of participants were not making the maximum 401K contribution. No similar studies for small businesses exist. Still, FinancialSuccessInstitute.org is dedicated to helping small business owners both maximize their 401K contribution and then maximize the earnings of the 401K contribution. Readers will find this important article useful for planning this year's investments once they make their 401K contribution - Maximizing the Earnings of Your 401K Contribution.
Geller continues, "An important part of the 401K contribution is the business or employer matching portion. Both the employee's 401K contribution and the matching business contribution are tax deductable. A tax benefit for both. At many small businesses, the employee and business owner are the same person. A good reason to maximize the 401K contribution from both points of view."
Geller provides an example, "Making a maximum 401K contribution isn't difficult, but we at the institute want to make it as easy as possible for subscribers. The 2012 maximum employee contribution increased to $17,000. The basic formula investors need for determining how much to set aside for their 401K contribution is: [$17,000 - any amount already contributed] / number of pay periods remaining in 2012 = maximum 401K contribution. If no 401K contribution has been made and the investor is paid every two weeks the math is: $17,000 / 26 = $653 .85."
Geller concludes, "Certainly, there are many variations to the exact math involved in determining how an investor reaches the maximum 401K contribution level. They may have already made a 401K contribution or a lump sum 401K contribution could be involved. Or their pay might be seasonal in nature. Of course, the employer 401K contribution needs to be considered as well. All of these and more scenarios will soon have resources at FinancialSuccessInstitute.org to make sure investors make the maximum 401K contribution for 2012."
About FinancialSuccessInstitute.org. The institute is devoted to educating readers and subscribes about investing alternatives and safeguarding wealth once acquired. Information for maximizing their 401K contribution is only a small sample of resources available to subscribers. Besides details about the 401K contribution, other information readers can access includes investing in real estate, debt settlement, legally minimizing taxes, super trusts, and asset protection.
Disclaimer: Information here and at FinancialSuccessInstitute.org is not legal or professional advice regarding an investor's 401K contribution or any other retirement account activity. It's intended only as general information sharing. Seek professional assistance regarding your specific circumstances and applicable laws to assure you understand how to maximize your 401K contribution or before taking any other retirement account action.
###