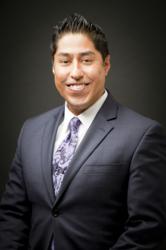 Proximus Mobility's hyper-local and customizable proximity marketing solutions place brands in highly relevant and interactive environments.
Atlanta, GA (PRWEB) January 10, 2012
Jerry Arias, former Director of Partner Marketing for The Weather Channel Companies has been named Vice President of Marketing of Proximus Mobility, a location based proximity marketing software company. Arias will be based in Proximus Mobility's Atlanta headquarters and will lead all business-to-business and business to consumer Marketing efforts. He will work closely with the heads of sales and operations and software development. He will report to Michael Zeto, CEO of Proximus Mobility.
In making the announcement, Zeto stated, "Jerry brings over 10 years of experience with a strong media background and a reputation of building effective go-to-marketing strategies. His expertise in both B2B and B2C Marketing capacities will provide a 360 degree perspective that will help drive Proximus Mobility's growth."
As Director of Partner Marketing of The Weather Channel Companies, Jerry was responsible for providing ongoing strategic support to the company's Sales teams, strengthening brand value, managing advertiser and distributor communications and building strategic alliances. Prior to joining The Weather Channel Companies in 2007, Arias held a series of marketing positions with Fox Cable Networks (now Fox Networks), Comcast Cable Communications and Comcast Networks.
"In today's highly fragmented media landscape, marketers struggle to reach consumers," said Arias. "Proximus Mobility's hyper-local and customizable proximity marketing solutions place brands in highly relevant and interactive environments. It is an honor to join the Proximus Mobility team and help marketers connect with their customers at the most granular levels and arm them with analytics needed to optimize their approach to maximize sales. As marketing budgets get smaller, minimizing marketing spend waste, accurately measuring campaign results and leveraging customer data will be paramount."
Arias received an Executive MBA from Emory University's Goizueta Business School and holds a bachelor's degree from the University of Southern California.
About Proximus Mobility
Based in Atlanta, Proximus Mobility is location based proximity marketing software company that provides a turnkey, end-to-end solution to retailers, hotels and casinos, venues, advertising agencies and small to medium sized businesses. This solution offers relevant, high value digital content to consumers' mobile phones near the point of influence or point of sale regardless of the phone type or carrier, with no app needed on the phone. Proximus enables brands to effectively reach and capture consumer data and track their customers in the out-of home environment, providing executive level reports and in-depth analytics on dwell times, traffic patterns and behavior profiles. These insights facilitate the ability to make cost-effective and educated purchase decisions and to receive helpful and valuable location-based information and offers completing the value chain for advertiser and consumer. For more information, visit http://www.proximusmobility.com.
###