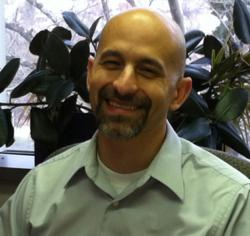 "I believe it is our responsibility to educate technology users, security personnel and managers on the risks of the cyber environment and to provide them with the best quality solutions to their training needs."
Baltimore, Maryland (PRWEB) January 11, 2012
UMBC Training Centers has appointed Master Sergeant (ret.) Homer Minnick III as Director of the UMBC Center for Cybersecurity Training.
Homer Minnick has been a contributing member to our nation's cyber defense, functioning as part of the Department of Defense (DoD) and the National Security Agency (NSA). Homer retired from his position as a Computer Network Operations (CNO) Operator for the United States Army in December 2011 and began his tenure with UMBC Training Centers on January 3, 2012. "We are thrilled to have Homer on board as the Director of our Center for Cybersecurity Training. Based on his background, expertise and passion for cybersecurity education, we feel he is the perfect leader to take the Center to the next level, to be able to have an even greater impact on the security of our nation, its citizens and commerce." said Kent Malwitz, Vice President of UMBC Training Centers.
Homer Minnick stated "UMBC Training Centers and I share a similar mission. It is imperative for our nation to have a better prepared cyber workforce. I believe it is our responsibility to educate technology users, security personnel and managers on the risks of the cyber environment and to provide them with the best quality solutions to their training needs."
In his new role as the Director of the UMBC Center for Cybersecurity Training, Homer will be responsible for leading the organization in all efforts related to the development and delivery of cybersecurity and IT training programs to our customers, including individuals, government agencies and commercial customers.
UMBC Training Centers delivers high quality applied education and training services to individuals, government agencies, non-profit organizations and businesses. Training Centers extends the academic excellence of the University of Maryland, Baltimore County (UMBC) to working professionals and organizations through the delivery of technical, scientific and professional non-degree training programs. UMBC is certified as a Center for Academic Excellence in Information Assurance Education as well as a Center of Academic Excellence in Research sponsored by the National Security Agency and Department of Homeland Security.
###